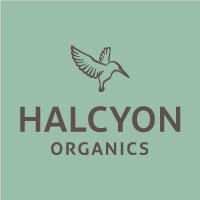 Georgia's Lawmakers are telling their suffering constituents to go to jail, leave the state, or die. That's just shameful.
Atlanta, Georgia (PRWEB) January 13, 2014
Atlanta-based medical marijuana company, Halcyon Organics, refuses to sit on the sideline and watch Georgians suffer while their government shirks its obligations to protect its people. Georgians deserve access to the same life-saving treatments as other Americans, this includes medical marijuana. 21 states, plus our nation's capital, have legalized medical use of marijuana, effectively ending the debate of whether or not this plant has medicinal value. Halcyon Organics features strains of marijuana that contain only trace amounts of THC, the psychoactive chemical that causes people to get high. The edibles for which Halcyon Organics advocates provide patients with marijuana's medicinal benefits without the negative side effects of highs, impairment, teen abuse and addiction.
Halcyon Organics modeled Georgia's medical marijuana program after the strictest in the nation because they want Georgia's representatives and state government to respect their efforts and take their program seriously. Patients are required to prove they suffer from a chronic or terminal condition and must provide a treating physician's statement to qualify for this program. Upon qualifying for the program, these patients will be provided medical marijuana therapy at no cost. Learn more about this program here.
In addition to demonstrating marijuana's medical benefits, Halcyon Organics will help Georgia's leaders recognize the massive economic opportunity created by regulating and taxing this product. The marijuana industry represents approximately $50 billion per year with much of this money passing through Georgia's economy untaxed, going directly to criminal organizations. Halcyon Organics' proposal would tax these monies so that local communities will benefit from the marijuana industry's existence.
About Halcyon Organics
Welcome to Halcyon Organics! Founded in 2013 in Atlanta, Georgia, Halcyon Organics is the first medical marijuana company and cannabis lifestyle brand in the South. Enriching and saving suffering people's lives is more important than obeying laws that medicine and science have proven to be obsolete. Visit Halcyon Organics online at http://www.halcyonorganics.com.