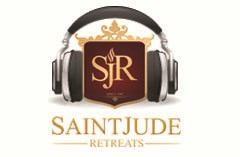 Self awareness even in our program is at the crux of people being able to effectively change their behaviors.
Amsterdam, NY (PRWEB) January 08, 2014
The Saint Jude Retreats is excited to announce that as of today Tuesday, January 7th, 2014 the Saint Jude Retreats Radio's latest show with guest Gabrielle Glaser, a talented journalist and writer, is live and ready to listen. The topics discussed during the interview are related to women and their drinking habits, problems, portrayal of the above in the media, as well as social acceptance and perceptions related to that.
The host Michelle Dunbar, who is the Saint Jude Retreats Executive Director comments on current articles and events related to the topic, emphasizing the importance of responsibility and understanding our own limits in order moderation to be successful. "Self awareness even in our program is at the crux of people being able to effectively change their behaviors," Dunbar says.
Throughout the interview, Dunbar and Glaser discuss the existence of double standards where women and drinking and substance use in general are concerned. Glaser talks about the research on her latest book "Her Best-Kept Secret" and how it was different than her expectations "The biggest thing that I was surprised about was the complete absence of women in alcohol research studies". Then Glaser adds, "The second thing that was really surprising to me was the unbelievable sexism of our traditional 12-step approach. I could not believe the misogyny that was rampant in Alcoholics Anonymous, I was stunned."
Glaser and Dunbar discussed the disparity in portrayal of women who have substance use problem in the media, even where celebrities are concerned. During the conversation, Hollywood stars and their substance use were discussed, "Of course it is tragic that those men died, but the outpour of sympathy for those men [Cory Monteith, Heath Ledger, editor], who obviously also had severe substance issues was something completely different. Whitney Huston was constantly portrayed in worst possible light, likewise with Lindsey Lohan, likewise with Amy Winehouse," Gabrielle Glaser said.
Dunbar concludes the radio show by answering questions posted by listeners on two controversial topics: drinking habits of women and divorce, as well as prevention of sexual assault with abstinence. On the second topic Dunbar cautions, "No woman deserves to be raped or assaulted, but your choices can absolutely put you in a vulnerable position. Keeping yourself safe is ultimately your responsibility."
About Saint Jude Retreats:
Saint Jude Retreats is a non-profit organization that offers an alternative program to rehab and treatment that helps individuals change and overcome alcohol and drug abuse and other addictions. The Cognitive Behavioral Education based program is supported by numerous addiction specialists, professors and psychologists in the field and has a proven success rate.
Saint Jude Retreats Facebook
Saint Jude Retreats Google +
Saint Jude Retreats Twitter