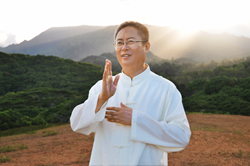 San Francisco, CA (PRWEB) January 21, 2014
For more than ten years, Dr. and Master Zhi Gang Sha has offered countless weekly soul healing conference calls that bloomed into worldwide webcasts attracting thousands of attendees to hear his unique health and spirituality practices that redefine healing by tapping into the power of soul. Now with over 100,000 Facebook fans and more than 250,000 followers worldwide, Master Sha's New York Times bestselling books helped to create a demand for people to see Master Sha in-person all over the world, and has inspired national television shows, e-books, videos, and cds. Now, Master Sha presents the Soul Healing Miracles™ Chanting Channel available anytime, anywhere via webcast television: http://www.drsha.com/tv.
Completely interactive and free, Master Sha's Chanting Channel provides viewers with opportunities for developing their spiritual journeys by learning to use chanting for healing, as well as ask questions, request blessings, and interact with Master Sha and his Worldwide Representatives anywhere in the world. Launching January 25, 2014, viewers are invited to visit the very first 24 hour a day, 7 days a week chanting television channel and participate in a community of soul healing and support from their own homes via this web link: http://www.drsha.com/tv.
Throughout history, chanting mantras has been one of the most powerful spiritual and energetic practices since humans have been on the planet. Chanting involves repeating special sacred vibratory sounds, mantras or songs for healing, rejuvenation, purification of one's life. In a recent Washington Post article, a senior lecturer in neuroscience was quoted saying that "the musical structure of chanting can have a significant and positive physiological impact and that chanting has been shown to lower blood pressure, increase levels of the performance hormone DHEA as well as reduce anxiety and depression."
In fact, chanting mantras has served millions of people for centuries and has been used in the African, Hawaiian, Native American cultures, as well as the Roman Catholic (Gregorian, psalms), Jewish (Cantillation), Muslim (Qur'an reading), Buddhist and Hindu religions for spiritual and healing arts, and ways in which people connect with God or the Divine. Today, billions of people recognize the benefits of chanting on the level of soul, heart, mind, and body.
Why Does Master Sha offer the Soul Healing Miracles™ Chanting Channel for Everyone?
In December 2012, Master Sha's Divine Channels chanted non-stop 24 hours a day, 7 days a week culminating in a powerful movement that inspired thousands of people to join the chanting while they worked during the day and into their evenings. When Hurricane Sandy hit the East Coast last year, people jammed the teleconference lines seeking answers, blessings and hope. After chanting and singing the soul song, participants very quickly shifted their despair to sharing about love and forgiveness to their friends and family on their social networks. When Master Sha gave his annual New Year's Eve Blessing, more than 5,000 people joined in for spiritual blessings for 2013 and 2014. Then, again to celebrate the launch of the Chanting Channel, Master Sha's Divine Channels have been chanting for world peace 24 hours a day from December, 2013 through January 9, 2014 with thousands of people joining every day. It is very clear that people are seeking non-religious, yet spiritual guidance, knowledge and hope from the eminent soul leader Master Zhi Gang Sha.
Dr. & Master Zhi Gang Sha is the soul leader, a world-renowned master healer, and a divine servant. He is the founder of Soul Mind Body Medicine™. He was trained as a conventional medical doctor and a doctor of traditional Chinese medicine. The founder of the Institute of Soul Healing and Enlightenment™ and the Love Peace Harmony Movement™, Master Sha is a grandmaster of many ancient disciplines, including tai chi, qigong, feng shui, and the I Ching.
Master Sha is author of more than 10 books published by Simon & Schuster (Atria Imprint) and his newest book series and book, Soul Healing Miracles (BenBella) released on November 12, was a national bestseller. Dr. Sha's most recent New York Times bestselling book, Divine Healing Hands (September, 2012) topped national bestseller lists within 24 hours of publication and his 2011 book, Tao Song & Tao Dance was also a New York Times bestseller. All of Dr. Sha's Soul Power books, DVDs and CDs, reveal soul secrets, wisdom, knowledge and practical techniques to transform every aspect of life, and are bestsellers throughout the world. Visit Dr. Sha on his website http://www.DrSha.com and http://www.facebook.com/DrandMasterSha to receive Free daily Soul Healing blessings via webcasts, teleconferences and in-person at events held throughout the world.