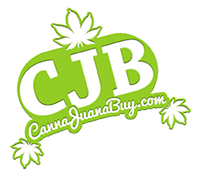 Without unique marketing approaches, dispensaries and head shops will not be able to differentiate themselves from the competition
Denver, CO (PRWEB) January 08, 2014
"We have every advertising option imaginable to reach your direct consumer within seconds - banner ads, SMS messaging, voice messaging, mobile websites, QR codes, and much more," said Sheri Springer, VP of Sales at The Marijuana Company (TMC) and CannaJuanaBuy.com (CJB).
CannaJuanaBuy.com is offering to help dispensaries all around the US drive more traffic to their stores by helping them launch exclusive and unique advertising to their target audience.
"During the next week, we are offering 500 free voice blast messages to help kick start each dispensary's marketing campaign. Without unique marketing approaches, dispensaries and head shops will not be able to differentiate themselves from the competition," said Steve Bederman, CEO of TMC and CJB.
Springer continued by saying, "Let us help you get the word out about your company. We can list you in our directory with an exclusive company page, run a banner ad with your logo on our site, and help build your opt-in list so you can reach your audience in a more efficient manner."
Want to team up with CJB and get your first 500 voice blast messages free? Check out http://www.cannajuanabuy.com or call 855-840-0862.
About CannaJuanaBuy.com:
CannaJuanaBuy.com distributes ancillary products and services for the cannabis industry. Whether you're a grower, producer, dispensary owner or retail customer CannaJuanaBuy.com is a leading source for all things cannabis. Call us at 855-840-0862 or visit us online at http://www.CannaJuanaBuy.com