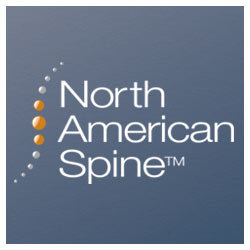 (PRWEB) January 07, 2014
North American Spine is proud to announce the addition of Dr. Alfredo Marti to its back pain treatment team. Dr. Marti is a pain management physician based in Fort Worth, Texas. Dr. Marti performs thoracic and lumbar surgeries using the exclusive AccuraScope procedure.
The AccuraScope is an advanced, minimally invasive procedure used to both diagnose and treat inter-vertebral lumbar discs, spinal stenosis and many other causes of chronic back pain.
Using a live x-ray for guidance and a tiny incision, Dr. Marti inserts an endoscopic fiber-optic scope, like a small tube, through a small incision in the skin and into a natural opening at the base of the spine.
Dr. Marti then examines the inside of the spinal canal and the discs of the lower back, from both sides of the spinal canal, to identify any tears, ruptures, herniations, bulges, scar tissues or other abnormalities. He then identifies inflammation and diagnoses the pain source in real time.
He then uses a number of instruments, including a laser, to shrink the damaged disc(s) or scar tissue, or treat the spinal stenosis, and relieve pressure on the spinal nerve(s). This mild spine procedure is usually completed in 30 to 40 minutes. Many patients experience immediate relief.
Dr. Marti attended the University of Miami for his undergraduate studies and went on to earn his medical degree from the University of Miami School of Medicine in 1982. Dr. Marti then completed his internship at Mount Sinai Medical Center as well as his residency in Anesthesiology at Jackson Memorial Hospital in Miami, Florida.
Dr. Marti is board certified in Anesthesiology and Pain Management and now an AccuraScope procedure specialist. North American Spine has more than 8,000 successful AccuraScope patient stories.
North American Spine patients treated by Dr. Marti will receive treatment at Victory Medical Center Mid Cities, which is part of the Victory Healthcare system. It's located in Hurst, Texas between Dallas and Fort Worth.
For more information about the AccuraScope procedure, head to http://www.northamericanspine.com.