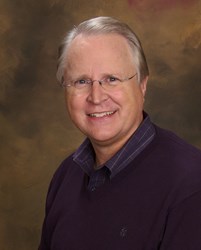 "Figure out what pleases Christ, and then do it." (Ephesians 5:10 The Message)
Tucson, AZ (PRWEB) January 14, 2014
The Intentional Living Center, a Biblical, Christ-centered communications and educational ministry, is pleased to announce the release of a new app designed to help individuals live intentionally and purposefully.
"The Intentional Living Center and ministry President Dr. Randy Carlson are proud to announce the launch of the free Intentional Living Center mobile application," says a representative of the Intentional Living Center. "At the Intentional Living Center, we have a passion to help people live intentionally in the five essential areas of life: faith, family, health, finances and work. Now anyone that has a smart phone or tablet will be able to equip themselves on how to live a life full of purpose, significance and direction in these essential areas of life."
The free app is designed to provide easy access to a variety of inspirational materials from Dr. Randy Carlson, host of Intentional Living with Dr. Randy Carlson on the Family Life Radio network. Users will be able to:
-Listen to the Intentional Living daily podcast
-Read blog content designed to help users grow spiritually
-Access a live stream from Family Life Radio
-Watch a variety of video content from the Intentional Living Center
-Keep up to date on upcoming conferences and events
The app features an intuitive, easy to use design, allowing users access to Intentional Living's message from any location.
The free app is available for iOS and Android devices on the App Store and Google Play Store.
For more information on Dr. Randy Carlson and the Intentional Living Center visit: http://www.theintentionallife.com/
About The Intentional Living Center
The Intentional Living Center is an organization aimed at helping individuals, families, churches and nations of the world transform themselves through living an intentional life in Christ.
About Dr. Randy Carlson
Dr. Randy Carlson is a renowned author, counselor and radio personality. He is a licensed marriage and family therapist who is known for his advocacy for families. He has appeared on national radio and television talk shows such as Good Morning America, Focus on the Family with Dr. James Dobson, and Moody's Midday Connection. He also speaks at conferences and seminars around the country.
As president of Family Life Communications Incorporated, Randy also oversees the ministries of Intentional Living (Parent Talk, Inc.) and Family Life Radio.