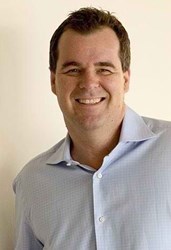 Up until the last few years, my techniques were considered unconventional in Australia, yet the strategies that I've used in mentoring tens of thousands of people are now embraced here and in other parts of the world
(PRWEB) January 08, 2014
Young people in Sydney are paying up to $215 per week to sleep on balconies just to secure accommodation in the city's inner areas, a media report has revealed. Real estate advocate, Rick Otton, says this situation is ludicrous and has proposed a raft of radical solutions to ease the squeeze on the rental market.
Youth website The Vine recently published an article profiling a 20-something-year-old man who was paying $215 to sleep on his friend's balcony in Newtown, while another tenant was bunking down in the laundry.
His situation is typical of many of his generation, battling financial problems, a weak credit history and difficulties in securing housing. While some people are toughing it out in sub-par living share house arrangements, others are turning to alternatives, such as boarding houses.
Mr Otton, a professional property investor, author and educator, said young people did not need to be locked out of stable accommodation.
"We need to empower our youth by exposing them to a new paradigm of property investing and home ownership that works regardless of location, geography or market fluctuations," he said.
Growth and cash flow
The real estate strategist said asset accumulation and protection could be gained through non-traditional strategies that nurtured win-win-win scenarios for buyers, sellers and transaction facilitators.
He said his unique property investing strategies were particularly relevant to those people struggling to scrape together sufficient cash for deposits, stamp duty, agent commissions, or other financial elements of house buying.
"Up until the last few years, my techniques were considered unconventional in Australia, yet the strategies that I've used in mentoring tens of thousands of people are now embraced here and in other parts of the world," Mr Otton said.
"Because you are investing very little or none of your own money, they are low-risk and high-reward, not to mention very easy to implement. These strategies can deliver financial freedom to those willing to adopt a new approach to property investing in Australia."
While Mr Otton regularly runs intensive real estate property seminars and workshops around the world, he also provides easy-to-access resources on his website.
These include the no-charge, information-packed, Power Property Profits Pack that reveals tips on how to buy a house without a new bank loan, the latest renovation secrets, buying properties at a discount and how to turn negative geared properties into positive ones.
To download Mr Otton's Power Property Profits Pack, visit http://www.creativerealestate.com.au/freepack/
About Rick Otton
For over 23 years property millionaire Rick Otton has built an impressive real estate portfolio using innovative strategies that he has developed – strategies in which transactions are made without the need for traditional bank-type loans. He constantly refines his techniques as he buys and sells properties through his We Buy Houses business which operates in Australia, New Zealand and the UK.
A gifted speaker and educator, Mr Otton conducts regular one-day free seminars across Australia, which build on the the concepts he shares in his 2012 book 'How To Buy A House For A Dollar', voted by Money Magazine and Dymocks Book stores as one of the Top 10 Most Popular Finance Titles for 2013.
He regularly records and publishes iTunes podcasts via his channel Creative Real Estate.
His innovative low-risk, high-reward approach to Australian real estate investing has been featured in a variety of television programs and magazines, including Today Tonight, Hot Property and Australian Property Investor.
To register for one of Mr Otton's free Australian one day seminars visit ReadySetBoom.com.au or phone, in Australia, 1300 888 450