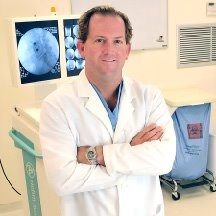 Combined with sick days, workplace absences are tallying up at near $250 billion a year.
Palm Beach Gardens, FL (PRWEB) January 09, 2014
With a new year upon us, the spine experts at Orthopedic and Laser Spine Surgery have looked at the statistics involved with workplace injuries and put together 10 ways that you can work safely, avoiding injury, and hopefully staying healthy in 2014.
There are a staggering 14 million workplace injuries and illnesses that occur each year in the United States, of which 6500 of these injuries result in death. Combined with sick days, workplace absences are tallying up at near $250 billion a year. This places a staggering amount of pressure on claims for workplace injury compensation, Medicare, Medicaid and private insurances for illnesses and injuries and an overall increase in insurance coverage rate costs for both employers and employees. With this in mind, below you can find 10 great ways that you can be a part of workplace safety and do your part in staying safe.
Ten ways that you can prevent a workplace injury
1. Stay alert – Weary and tired workers are often the cause of workplace injuries that could have been prevented. Be well rested when you show up to work, eat a good meal beforehand to ensure you have enough energy to perform your tasks, and pay attention to your surroundings. Not only will you be safer if you are more alert, your production level will increase and you may even find yourself with that promotion within reach.
2. Wear safety equipment – For the tasks you are performing in the workplace safety equipment may be required. No matter how trivial you think a task is, if it is recommended to wear protective gear, do it. Many injuries occur when shortcuts are taken or safety gear that may be uncomfortable is neglected.
3. Actively participate in workplace emergency drills – If your employer sets up emergency drills at your workplace, do not ignore them. These are meant to remind you of procedures and keep you ready to deal with an emergency under a crisis situation.
4. Find out the risks of tasks you are doing – When performing tasks you need to be aware of any risks that are involved so you can minimize them. No matter how small the task is, find out if there are any health or safety related risks involved and what protective clothing or gear you may need to perform it with minimal risk to your safety and well being.
5. Ask for more training with high risk tasks – If you do not feel that you understand something you are doing at the workplace well enough, ask for more training. An employer does not want to see you injured at the workplace and will likely provide you with the training you need.
6. Follow your workplace safety program – Your workplace probably has a safety program that has been in place for a while now. This is because it helps to prevent accidents and injuries ensuring the safety of the employees. Follow this program, and make suggestions that you think may improve it.
7. Report dangers and possible accidents waiting to happen to a supervisor – If you notice a dangerous situation, or a possible accident waiting to happen, bring it to the attention of a manager or your supervisor. They are usually quite grateful to have dangers and other potential hazards pointed out.
8. Follow the rules of your workplace – There are rules at the workplace for many reasons, one of them being for your safety. Follow the rules and stay safe.
9. Form or become part of a workplace safety team – If your employer has a workplace safety team in place, find out if you can become a member, or how you can help to increase safety in the workplace.
10. Follow Proper Workplace Ergonomics – Whether you work in an office or in a manufacturing plant, ergonomics can help to keep you, your back, and your neck healthy. Talk with your supervisor and ask how best to setup your office cubicle, how to properly lift heavy material, and what else you can do to help reduce the amount of strain is put on your body when performing your daily tasks.