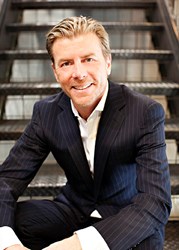 (PRWEB) January 08, 2014
CP+B announced today that Partner/Managing Director Steve Erich has been promoted to President, music industry veteran Mike Saunter has joined the agency as Chief Operating Officer and Jeff Steinhour, one of the original four partners, has moved to the role of Vice Chairman. These moves reflect CP+B's ongoing commitment to providing the most creative, effective and efficient services to clients, in a workplace dedicated to their employees, digital innovation, product development, strategic insights, and technological advancement.
Steve Erich, CP+B's new President, joined the agency in 2004, was named a Partner in 2008 and Managing Director in 2011. During his career at CP+B, he has been instrumental in many of the agency's new business wins, long-term client relationships and global initiatives. Erich originally joined the agency to relaunch the Burger King brand in the US. He then moved to London in 2006 to establish European services for CP+B's clients and manage the global Burger King business. Erich moved back to the US in 2007 to lead the Volkswagen brand, later helping launch the agency's Microsoft Windows work, manage the American Express account and establish CP+B's relationships with Kraft, MetLife, Mondelēz International and Charles Schwab. In his role as President, he will oversee all global offices, which includes leading culture and connections as well as new business development. He will also oversee CP+B's client relationships in partnership with Jeff Steinhour.
Jeff Steinhour, one of the four founding partners of the agency and former President, moves to the role of Vice Chairman. Now in his 21st year with CP+B, he will continue to oversee several key client relationships, lead the overarching vision and staffing for the account management department and be involved with recruiting talent and cultural initiatives throughout the agency.
Mike Saunter joins CP+B after an illustrious career in the financial and business side of the music industry, most recently as CFO of Warner Music International. Prior to his six years there, he was with EMI Group Plc and before that, Sony Entertainment. Saunter has a proven track record of achievement in financial, strategic and analytical roles. His rigorous financial background and extensive experience in a creative business facing similar challenges as the advertising industry, make him a perfect fit for the new management team.
"These announcements today are a reflection of our deep commitment to offering our clients compelling, strategic and innovative creative in the most streamlined, efficient and effective ways," said Andrew Keller, CEO, CP+B. "Steve is a rare combination of incredible intelligence, reliability and great market knowledge with a proven ability to lead, unify and inspire both his team and our clients. Mike's financial expertise and his experience in the music industry, a creative industry that is overflowing with opportunities yet in the midst of profound changes – as is our industry, will be invaluable to us. And Jeff is a key to continuing our culture, what makes us great and what continues to be the heartbeat of CP+B."
About CP+B:
CP+B, a member of the MDC Partners network, has a client list that includes KRAFT, Mondelēz International, Domino's Pizza, MetLife, Applebee's, Charles Schwab, Fruit of the Loom, Microsoft, Turkish Airlines, Paddy Power and Best Buy. CP+B has more than 750 employees worldwide, collaborating across five factories: Boulder, Miami, Los Angeles, London and Gothenburg, Sweden. The agency is one of the most-awarded in the world, having been named "Agency of the Decade" by Advertising Age and "Agency of the Year" 13 times in the trade press. CP+B has won more Grand Prix awards at the Cannes Lions International Advertising Festival than any other agency in the past 15 years, and is the only agency to have won the Titanium Grand Prix two times.
Please visit us: http://www.cpbgroup.com
Follow us on Twitter: http://www.twitter.com/cpbgroup
Join us on Facebook: http://www.facebook.com/cpbgroup