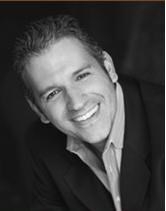 While the number of Hispanics enrolling in college has increased, the need remains to inspire students to complete their education and invest in themselves to become what the U.S. needs most -- 21st century leaders.
Los Angeles, CA (PRWEB) January 07, 2014
On the heels of a successful college tour sponsored by Televisa and Cosmopolitan en Español featuring Center for Hispanic Leadership CEO/Founder, Glenn Llopis, the center is now offering its speaker series, Our Cultural Identity Defines Our Career Success, to speaker bureaus focused on delivering content-rich keynotes to Hispanic students enrolled in educational institutions across the country.
Based on overwhelming student demand, CHL will continue its commitment to shift the perception of Hispanics from a deficiency model to a source of strength through the series. "Let's face it," says Llopis, the go-to-authority on the Hispanic impact on the United States economy and regular contributor to Forbes, Huffington Post, and the Harvard Business Review. "Most people believe Hispanics are a hard-working community but don't recognize this ingrained ability as great leadership. Even more telling is that 85 percent of Latino professionals do not believe hard work equates to being an influential leader until they were in a position of leadership. We are here to change perspectives."
With a emphasis on timely topics such as Finding Your Dream Career; Developing Your Career Identity; Opportunity is the Currency for Success and Entrepreneurship is a Way of Life, the series will engage Hispanic students across the country and motivate them to leverage their cultural characteristics as sources of strengths and become authentic leaders. Adds Llopis, "While the number of Hispanics enrolling in college has increased, the need remains to inspire students to complete their education and invest in themselves to become what the U.S. needs most – 21st century leaders."
According to CHL's recent survey findings of Hispanic professionals across the country, Hispanics are only delivering 40 percent of their full potential at work, which will continue to perpetuate the U.S.'s declining global competitive edge. "Hispanics are caught in a battle of becoming what other people wants us to be rather than being ourselves," says Llopis. "We are at a crossroads by assimilating at school and in the workplace we are losing what makes us unique to compete. Hispanics must embrace their cultural values and heritage and leverage them to their fullest potential – only then will the numbers – 55 million – match the influence."
The rise of young Hispanic student leaders, who were born to lead, is something Annette Llopis-Prieto, Center for Hispanic Leadership Director, Client Relations, has seen firsthand through her collaboration with universities such as Emory Goizueta Business School, Rice University and Cornell University that host onsite leadership training workshops for Hispanics throughout the year. Says Llopis-Prieto, "Our fundamental methodology based on a Hispanic cultural characteristics framework has empowered thousands of Hispanic professionals and students across the country to reach their full potential."
For more information regarding featuring Mr. Llopis as one of your speaker bureau's content specialists, please contact Manuel Espinoza at Manuel(at)MelissaBrownPublicity(dot)com or call 818-448-3344.
About CHL Corporate
CHL is a nationally recognized thought-leadership, human capital, and business strategy consulting firm whose product and service offerings for Fortune 500 and 1000 clients as well as entrepreneurs include leadership and talent development, cultural competency, career advancement, marketing to Hispanic consumers, business strategy and modeling, and workplace culture transformation.
CHL's extensive library of culturally-relevant content includes published books, ebooks, whitepapers, blogs, etc. that has been featured on hundreds of trade publications, online magazines and nationally syndicated television and radio shows. CHL clients represent best-in-class organizations across multiple industries. For more information, please visit http://www.CenterforHispanicLeadership.com.