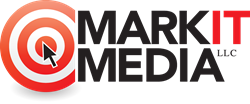 Scottsdale, Arizona (PRWEB) January 09, 2014
Markit Media, a small business serving the greater Phoenix area, is now offering Every Door Direct Mail (EDDM) printing and preparation. Markit Media is a full service marketing company that provides web design, graphic design, and printing to clients in Scottsdale, Phoenix, and the surrounding Arizona areas. The tight-knit staff is comprised of a group of web, marketing, and print professionals.
Every Door Direct Mail is a service provided by the U.S. Postal Service. EDDM is designed to help local businesses reach targeted audiences on specific mailing lists. As an elite member of the EDDM Service Providers, Markit Media can now help their clients use direct marketing to reach a targeted demographic. Through their direct work with EDDM, Markit Media is now capable of helping clients choose mailing routes based off of important demographic data, such as household income, age of residents, household size, type of home, and other valuable marketing information. EDDM helps to take the guess-work out of mailing campaigns; businesses can now reach potential customers whom are most interested in their services.
With Every Door Direct Mail, the Markit Media team has risen in the marketing ranks to become EDDM preparation experts and EDDM printers. Their efficient, high-quality printers are capable of printing any sized business postcard or flyer. When local companies choose to print promotional mailers through Markit Media's printing services they can now choose to add specific EDDM routes to the mailers. Markit Media's EDDM printers are designed to efficiently save clients time and money. No longer do clients need to travel to the post office to mail their post cards.
The local branch of the U.S. Postal Office and Markit Media are pleased to be working together to support the multitude of businesses in the greater Phoenix area. From mom and pop shops to larger corporations, the business of the greater Phoenix area rely on EDDM to deliver mail on time, every time.
Markit Media, LLC is a small business based out of Scottsdale, Arizona. Their team of professional web consultants, web designers, marketing experts, graphic design artists, and EDDM experts specialize in successfully promoting their clients to potential, current, and future customers. Markit Media offers an array of services, including: website design, EDDM printers, graphic design, high-quality print services, and marketing services. To learn more about their wide-array of services please visit http://www.markitmedia.com to contact a local representative today.