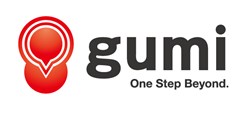 (PRWEB) January 16, 2014
Tokyo, January 8th, 2014 – gumi Inc. a Tokyo based leading developer of mobile games today announced a partnership together with Fuji Media Holdings, Inc. ("FMH"). The two companies have agreed to establish "Fuji & gumi Games K.K.", a $4.8 million dollar joint venture to develop mixed-media online mobile games.
gumi Inc. also announced, as of December 25, 2013, it has obtained 20 million dollars in funding through athird party allocation from investors including FMH, B-Dash Ventures, East Ventures, Shinsei Corporate Investment, and DBJ Capital,and in addition, it has made Alim Co., Ltd. a subsidiary.
Within the last 2 years gumi has been producing smartphone applications through its subsidiaries in Singapore, Korea, China, and France, as well as marketing and publishing mobile content through local partners and vendors. The new business structure and proceeds from fund raising will used to further accelerate gumi's global business expansion.
gumi's mission is always to become the No.1 global mobile games provider which delivers the most attractive content to the world.
About gumi
gumi Inc. aims to change the world through innovations in entertainment and technology, and to become the top provider of mobile social games in the world. gumi is one of the top game developers in Japan, and has published over 30 titles including both original content and collaborations with popular brands. gumi has offices in Tokyo, Singapore, Seoul, Shanghai, Taiwan and Paris.
For more information, visit http://gu3.co.jp/en/
About Fuji Media Holdings, Inc.
Fuji Media Holdings, Inc. is the first certified broadcasting holding company established in Japan subject to the Japanese Broadcast Law. It consists of 21 core subsidiaries including Fuji Television Network, Inc., and is organized into seven business groups such as Broadcasting, Production, Video and Music, Life Information (direct marketing and community newspapers), Advertising, Urban Development, and Others. As a leading media conglomerate, Fuji Media Holdings is also further enhancing coordination of its business and cultural activities with the Fujisankei Communications Group, and other affiliated companies with which it has close business partnerships.
For more information, visit http://www.fujimediahd.co.jp/en/
Contact Information:
gumi Inc. PR
pr@gu3.co.jp
URL http://gu3.co.jp/en/