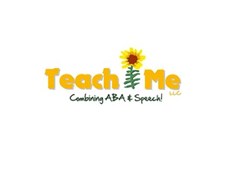 Dallas, Texas (PRWEB) January 08, 2014
A new case of autism is diagnosed every twenty seconds.
Applied Behavior Analysis (ABA) therapy is the most recognized and respected treatment for treating individuals with autism spectrum disorder. As the demand for quality ABA services continues to grow, the Behavioral Analyst Certification Board has chosen to establish a new credential: the Registered Behavior Technician (RBT) announced Dec. 5, 2013.
The RBT serves to complement the Certified Behavioral Analyst Doctoral (BCBA-D) Board Certified Behavioral Analyst (BCBA) and Board Certified Assistant Behavioral Analyst (BCaBA) credentials as an entry level program reflecting education and training necessary for the duties of a behavior technician. Regina Crone, PhD, BCBA and Executive Director of Teach Me LLC and Therapy and Beyond stated, "This much needed credential is anticipated to ensure the consumer that ABA behavioral technicians working with their children and family members have met competencies outlined by the Behavioral Analyst Certification Board."
According to the Behavioral Analyst Certification Board, the RBT is a paraprofessional who practices under the close, ongoing supervision of a BCBA, BCBAD and BCaBA – (designated RBT supervisor). The RBT is primarily responsible for the direct implementation of skill-acquisition and behavioral-reduction plans developed by the supervisor. The RBT may also collect data and conduct certain types of assessment (eg., stimulus preference assessments). The RBT does not design intervention or assessment plans.
At Teach Me LLC in Dallas, Texas and Therapy and Beyond treatment centers, plans are already in place to credential frontline staff. According to Dr. Regina Crone, "This is one more step in assuring excellence in treatment and strengthening the integrity of ABA therapy. We at Teach Me and Therapy and Beyond Treatment Centers are committed in providing high quality training to our therapists and the highest quality service to our patients."
Teach Me LLC, clinical centers that provide ABA therapy to base their treatment plans, has two centers in Dallas. Therapy and Beyond, has two locations in Houston, one in Tulsa, OK and Denver, Colorado. To contact them, call 469.892.7500 or visit their website: http://www.myteachme.com, http://www.mytherapyandbeyond.com
Regina Crone, PhD, BCBA-D, Founder and Executive Director for Teach Me and Therapy and Beyond. She is a featured speaker for Autism Professional Resource Group, Professional Representative for TxABA DFW Area Autism SIG, Vice President of POAC-TX, and on the advisory committee for FEAT-NT. She is a full member of ABAI, TxABA, TxABA DFW Autism SIG and APBA. She enjoys working closely with families and leading a team of passionate professionals.