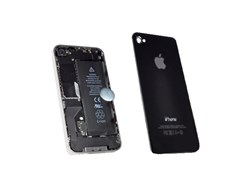 (PRWEB) January 08, 2014
CES 2014 kicked off today with a plethora of exciting tech products on display. In the mobile device arena, one inventive startup company stood out from the rest, offering a creative take on the hands-free concept. Bungajungle drew a crowd all day long with their magnetic stands, which are able to be bent into any shape to adapt to any platform or lack thereof. As unique as the stands are, the most impressive aspect of their design proved to be the patent pending attachment system, which is called Neutron MPS technology.
MPS stands for magnet plate set: the combination of a shielded neodymium magnet mount and the metal plate to which the magnet attracts. Their patent pending magnetic shielding keeps the magnetic field from interfering with electronics. Bungajungle's ambition is to strategically embed the metal plate within devices or make it part of the back cover. This would making them compatible with the new state of the art mounts. They have been named as one of the 15 startups to watch at CES, and with companies like Google expressing interest, it's obvious that MPS is here to stay.
Anil Rami, Bungajungle's inventor and CEO, explains how Neutron MPS technology will become an industry standard. "Just like almost all cameras have a standard mounting thread, Bungajungle's Neutron MPS is expected to be established as the mobile device mounting standard." If the attention they've gained here at CES is any indication, you can expect Bungajungle to simplify and unify the mobile device mount industry in no time flat.