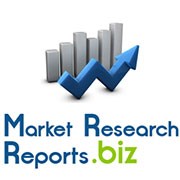 Albany, NY (PRWEB) January 08, 2014
Market Overview on: Travel and Tourism in Chile To 2017: Now at Market-Research-Reports.Biz
The report provides detailed market analysis, information and insights, including:

Historic and forecast tourist volumes covering the entire Chilean travel and tourism sector
Detailed analysis of tourist spending patterns in Chile for various categories in the travel and tourism sector, such as accommodation, sightseeing and entertainment, foodservice, transport, retail, travel intermediaries, and others Detailed market classification across each category, with analysis using similar metrics Detailed analysis of the airline, hotel, car rental and travel intermediaries industries.
Browse Full Report With TOC: http://www.marketresearchreports.biz/analysis-details/travel-and-tourism-in-chile-to-2017
Executive summary
Inbound and domestic tourist volumes in Chile increased during the review period (2008–2012) at respective compound annual growth rates (CAGRs) of 2.73% and 7.16%, despite the slowdown in 2009. Growth is expected to continue over the forecast period (2013–2017), supported by the government's promotional efforts, improving air connectivity and improving economic conditions.
Scope

This report provides an extensive analysis related to the tourism demands and flows in Chile:
It details historical values for the Chilean tourism sector for 2008–2012, along with forecast figures for 2013–2017
It provides comprehensive analysis of the travel and tourism demand factors with values for both the 2008–2012 review period and the 2013–2017 forecast period
The report provides a detailed analysis and forecast of domestic, inbound and outbound tourist flows in Chile.
Reasons to buy

Take strategic business decisions using historic and forecast market data related to the Chilean travel and tourism sector.
Understand the demand-side dynamics within the Chilean travel and tourism sector, along with key market trends and growth opportunities.
To Get Download Full Report With TOC: http://www.marketresearchreports.biz/sample/sample/182379
Key highlights

A US$31 million loan aimed at improving the Chilean tourism sector's competitiveness was approved by the Inter-American Development Bankin January 2010. The program's focus areas include three regions: Norte Grande, the south, and the Patagonia/Tierra del Fuego region. Infrastructure improvements contained in the development program include highway improvements, the implementation of interpretive and scenic trails, visitor centers, shelters, campgrounds and marinas, as well as infrastructure and equipment for trekking, horse riding and cycling. The bank expects average tourist stays in Chile to increase from 0.56 days in 2010 to 3.66 days in 2021. Average daily spending is also expected to rise from US$53 in 2010 to US$190 by 2021.
Chile is a popular wine tourism destination. According to the Colchagua Valley Wineries Association, which has 12 members, the number of visitors to the valley in 2012 reached 150,000; this was expected to increase by 10% in 2013 as projected by the association in May 2013. An average expenditure of US$250 by Chilean tourists and US$300 by foreign tourists was recorded in 2012. Growth in the region, which was badly affected by the February 2010 earthquake, has been fuelled by the collective efforts of the Colchagua Valley Wine Route, the Colchagua Valley Wineries Association, and the regional office of the National Tourism Service.
Table of contents
1 Executive Summary
2 Market Overview
2.1 The Domestic Economy
2.2 Travel and Tourism Trends and Issues
2.3 Tourism SWOT
2.3.1 Strengths
2.3.2 Weaknesses
2.3.3 Opportunities
To Read Complete Report With TOC: http://www.marketresearchreports.biz/analysis/182379
3 Tourism Flows
3.1 Domestic Tourism
3.1.1 Performance outlook
3.1.2 Key issues and trends
3.2 Inbound Tourism
3.2.1 Performance outlook
3.2.2 Key issues and trends
3.3 Outbound Tourism
3.3.1 Performance outlook
3.3.2 Key issues and trends
4 Airlines
4.1 Performance Outlook
4.2 Key Issues and Trends
4.3 Airlines Forecast Highlights
5 Hotels
5.1 Performance Outlook
5.2 Key Issues and Trends
5.3 Hotels Forecast Highlights
6 Car Rental
6.1 Performance Outlook
6.2 Key Issues and Trends
6.3 Car Rental Forecast Highlights
7 Travel Intermediaries
7.1 Performance Outlook
7.2 Key Issues and Trends
7.3 Travel Intermediaries Forecast Highlights
About Us
MarketResearchReports.Biz is the most comprehensive collection of market research reports. MarketResearchReports.Biz services are specially designed to save time and money for our clients. We are a one stop solution for all your research needs, our main offerings are syndicated research reports, custom research, subscription access and consulting services. We serve all sizes and types of companies spanning across various industries.
Contact
M/s Sheela
90 Sate Street, Suite 700
Albany, NY 12207
Tel: +1-518-618-1030
USA – Canada Toll Free: 866-997-4948
Website: http://www.marketresearchreports.biz/