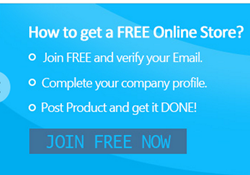 A new online attributes selection guide for "Diamond Glass Cutters" is available from iAbrasive.com.
Zhengzhou, China (PRWEB) January 08, 2014
A new online attributes selection guide for "Diamond Glass Cutters" is available from iAbrasive.com. This convenient web application makes it quick and easy to determine which abrasive or abrasive products are suggested as the most suitable goods in applications involving specific cutting, grinding and polishing.
As is known to most insiders, a diamond glass cutter is a tool used to make a shallow score in one surface of a piece of glass that is to be broken in two pieces. The scoring makes a split in the surface of the glass which encourages the glass to break along the score. Regular, annealed glass can be broken apart this way but not tempered glass, since it shatters rather than breaking cleanly into two pieces. This kind of product enjoys a wide application in daily practices.
According to various usages, iAbrasive categorizes diamond glass cutters into six and each sets several choices as for the attributes of the product, including the diameter and applications. Users just need to choose one or more specifications upon their own requirements, then the system will automatically filter out the irrelated products, thus to save online purchasing time and improve working efficiency. For example, if buyers want to purchase thin diamond glass cutters, then they can select directly from the applications, very convenient!
About iAbrasive.com
iAbrasive.com is a professional business to business trade platform for abrasives and abrasive products only. It takes the advantages over some comprehensive commercial platforms by its professional and vertical operations. The website concentrates on building up an information bridge to link domestic sellers and overseas buyers together. Here, they can exchange both information and goods freely.
Diamond glass cutters are available at: http://www.iabrasive.com/products/diamond-glass-cutters.
For more news about iAbrasive.com, link here: http://www.iabrasive.com, http://www.iabrasive.com/blog/.