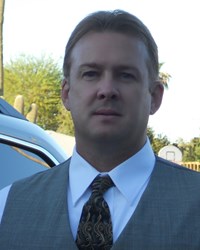 Westerville, OH (PRWEB) January 08, 2014
When it comes to customer services, Steven Gloyer knows it's all about the client. It's just like the old adage: the client is always right. And it's that commitment to making the clients happy that Gloyer is bringing to his new business, Fresh Coat Painters of Westerville and Dublin.
Fresh Coat offers professional residential and commercial painting services including interior and exterior painting, wood staining and refinishing, wallpaper removal and many other services for nearly every protective coating application. They use quality, environmentally safe materials and offer a live 24/7 customer service center, online scheduling and free detailed quotes. Fresh Coat Painters of Westerville and Dublin serves most of the Greater Columbus area.
Gloyer originally owned a Fresh Coat franchise in Arizona, but when he recently relocated to the Columbus area in order to be closer to his children, he decided to bring his company with him.
"Prior to purchasing my Fresh Coat franchise, I worked in corporate finance. The first summer after my divorce my children flew from Ohio to Arizona to stay with me for the summer and, unfortunately, I spent most of that time working. In corporate finance it is nearly impossible to take six to eight weeks off of work at one time. That's when I decided I needed to make a change. I felt that owning my own business would allow me the flexibility to control my own schedule so I could spend more time with my children, and Fresh Coat met my requirements. Even though I loved living on the west coast, I love my children more, they mean the world to me, which is why I moved to Ohio and have opened Fresh Coat Painters of Westerville and Dublin," Gloyer said.
Prior to moving to Ohio, the Fresh Coat corporate office staff introduced Steve to Tony Butler, a Fresh Coat owner with an adjacent territory. After weeks of negotiations, the two decided to form a strategic alliance that doubled the size of their company. Through this management agreement, the two were able to solve many of the challenges they shared.
"One of my concerns prior to moving to Ohio was the fact that I didn't know anyone here and felt it would make it that much more difficult to start a successful and profitable business. Tony fills that void as he has a vast network of connections. Tony's primary focus is his mortgage business, thus he doesn't have the time to successfully run his painting business. This is where I was able to fill his void," Gloyer said.
"The primary thing that separates us from the thousands of painters out there is that we are businessman running a painting company, we are not a painters trying to run a business. Most painting companies are run by painters who run the business like a trade and not a business. I truly believe the key to running a successful and profitable business is to provide excellent customer service, quality work at a fair price. I also believe the customer is always right – even when maybe they're not – and it's our job to do what we can to make sure they are satisfied," he added.
Also along the lines of customer service,Fresh Coat offers a 3-3-3 pledge, which means calls will be answered by a live person within three minutes, a quote will be delivered within three days (customer schedule permitting) and the job will be started within three weeks.
In addition to growing the customer base for his painting business, Gloyer is focused on giving back to the community he serves. Although his business is new to the area, Gloyer has already painted a little girl's room for the Make-A-Wish foundation and, when the organization approached him about painting their offices, he donated the labor and asked his local Sherwin-Williams store to donate the paint.
"I really want to be able to give back and be a positive part of the community. Working with the Make-A-Wish Foundation was an easy decision because I know, if I can help provide those services, then they will have more money to spend on making children's wishes come true," Gloyer said.
Fresh Coat was founded in 2004 as part of Strategic Franchising Systems. In the last year, Fresh Coat has been included in the Bond's Top 100 and named to Entrepreneur Magazine's Franchise 500 list. Fresh Coat also is part of the International Franchise Association, the Small Business Association's Franchise Registry, VetFran and Minority Fran.
To learn more about what Fresh Coat of Westerville can do for your home or business, call (614)448-1303, email sgloyer(at)freshcoatpainters(dot)com or visit http://www.freshcoatwesterville.com and like the company on Facebook at http://www.facebook.com/FreshCoatWesterville.