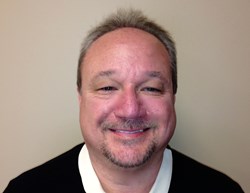 We are thrilled with the enthusiasm Chris brings to our company.
Richmond, VA (PRWEB) January 09, 2014
Sparks @ Play LLC is pleased to announce our new sales representative for Virginia. Chris Cline joined our team on January 6, 2014 and brings 11 years of management and six years outside sales experience. Mr. Cline is a graduate of the Virginia Polytechnic Institute and State University and holds a BS in Marketing and an MBA. As a lifelong Virginia resident, he looks forward creating play spaces that enhance the lives of children.