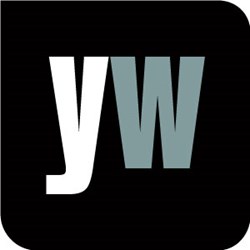 London, UK (PRWEB UK) 20 January 2014
The cold weather coming down from Canada has led to a dry skin problem in Denver, The Denver Channel reported January 7th. The article, "Dry skin? Cold weather systems coming down from Canada are bringing the dry conditions," noted that since late autumn, Denver's weather has been primarily coming from Canada. These cold systems are also quite dry, and with each cold front that passes, the humidity drops significantly too. The Denver Channel explained that the colder the air, the drier it is, which is why citizens have been experiencing dry skin. (http://www.thedenverchannel.com/weather/dry-skin-cold-weather-systems-coming-down-from-canada-are-bringing-the-dry-conditions)
With this in mind, Yourwellness Magazine outlined how to prevent dry skin during winter. According to Yourwellness Magazine, 'Dry skin is, ironically, a real dampener on your wellbeing. When your skin is flaky and itchy, all you can think about is getting fast and effective relief, and never having to go through that irritation again. This means you might find yourself reaching for a moisturiser with a hefty price tag, but enhancing your skin wellness isn't just about slapping on a cream and being done with it; it depends on all kinds of factors, such as how you clean your skin, the air around you, and even your clothes.' (http://www.yourwellness.com/2014/01/prevent-dry-skin-winter-year/#sthash.vHB9qGO8.dpuf)
Yourwellness Magazine detailed four tips for preventing dry skin:
1. Don't get overheated. Hot showers dry out the skin, as they strip the body of its natural oil barrier that otherwise works to trap moisture and keep skin smooth and hydrated.
2. Cleanse gently. Use a gentle soap that doesn't contain any fragrances, deodorants or antibacterial additives, as these can be harsh on the skin. Avoid exfoliating too hard, as this can irritate and thicken skin.
3. Shave smartly. Shave after a shower, as it is during this time that hairs are softer and more pliable. Make sure the razor is sharp and reusable blades are cleaned with rubbing alcohol between uses.
4. Shun the sun. Dry skin, wrinkles and roughness are all caused, to a large extent, by sun damage, and so wearing an SPF 30 sun cream every day can help to reduce the sun's impact on skin.
To find out more, visit the gateway to living well at http://www.yourwellness.com.