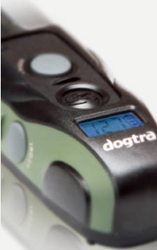 Be sure to stop by the Dogtra booth at the SHOT Show in Las Vegas, NV from January 14th-17th, 2014 at booth #1253.
Torrance, CA (PRWEB) January 09, 2014
Dogtra, the world's finest producer of e-collars and e-collar training, is proud to announce that they will be showcasing new products and offering insightful training tips at the SHOT Show at the Sands Expo Center in Las Vegas, Nevada, from January 14th to the 17th. Their booth will be staffed with experts on e-collar training and e-collar use, also fans of hunting, shooting, and outdoor activities can educate themselves better on what Dogtra can offer them.
Dogtra is the premiere e-collar training brand for dogs for a reason. Their products are run through countless tests before they are marketed for use in the field. From simple, at-home no bark collars, like the YS300, to extensive hunting and training collars and launchers, all products are field tested to make sure they are the highest quality.
The Dogtra booth at the SHOT Show will have the finest line of hunting and outdoor e-collar training equipment on display. For the best training while out in the field, look into purchasing the 3500 NCP Super-X system. It has a range of up to one mile, both the receiver and remote are fully waterproof, and it has a wide range of stimulation options, all suited to be customizable to your breed.
Countless Quail, Pheasant, Coon, Rabbit, and Duck hunters are all proud owners of Dogtra equipment, especially when it comes to training their hunting companion. Hounds, Setters, and Pointers can and have been trained using Dogtra products. Dogs that have learned through the Dogtra system have been participants in the AKC Field Trial, the AKC Hunt Test, and the UKC Hunting Retriever Club. Dogtra e-collars are even used in law enforcement, with multiple K-9 units all over the world proudly displaying the Dogtra name products that are easy to use, durable, and stand up to the test of time.
Be sure to stop by the Dogtra booth at the SHOT Show in Las Vegas, NV from January 14th-17th, 2014 at booth #1253. With a large panel of experts and staff, it will be clear why Dogtra has become the #1 provider of e-collars to hunters, trainers, outdoorsman, and law enforcement.
About Dogtra
Based out of Torrance, California, USA, Dogtra Company produces the world's finest e-collars. Dogtra's focus is on offering user-friendly e-collars that are designed for the most demanding training conditions. Dogtra offers a complete line of e-collars from small-breed pet trainers to a variety of sporting dog units as well as K-9 Police work. Please visit http://www.dogtra.com for more information.