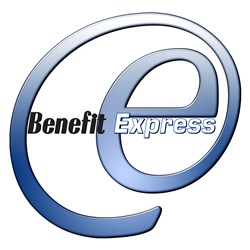 Schaumburg, IL (PRWEB) January 09, 2014
Benefit Express Services, LLC, a leader in providing benefits administration services for large, medium, and small organizations, has announced that renowned Lou Malnati's has chosen them to be their provider of online benefits administration. These Chicago-area neighbors look to begin their new relationship in 2014.
With Lou Malnati's experiencing continuous growth and the emergence of several new locations across the Chicago-land area, the need to transition from manual enrollment and administration to an automated solution is even greater. Benefit Express has the flexible and effective solutions to help them with this important endeavor. Their state-of-the-art technology, excellent communication, exceptional customer service, and highly effective specialty services will ensure that Lou Malnati's transition to automated benefits enrollment is thorough and efficient.
Along with online enrollment and administration, Benefit Express will be providing Lou Malnati's with:

COBRA administration
Premium reconciliation
Expanded customer service, which provides Lou Malnati's employees with one number to call to have all their benefits questions answered
ACA look-back services which help decipher which employees are eligible for benefits under federal law
Click here to learn more about Benefit Express' solutions.
Lou Malnati's legendary Chicago-style pizza has been featured on episodes of the Food Network's Bobby Flay Throwdown, Travel Channel's Food Wars, Comedy Central's The Daily Show, and recently named The Most Life Changing Pizza by Esquire Magazine.
Monica Hinchey, Vice President of Client Relations for Benefit Express, commented, "We are very excited to have Lou Malnati's as a new client partner. We share Chicago hometown pride! We have the chance to help them improve both employee benefit efficiency, and by providing a customer service call center we are increasing the time that the HR employees have to work on strategy and other important projects. It is a win-win."
Visit Benefit Express' website at http://www.benefitexpress.info.