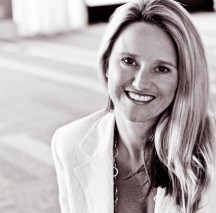 The recent surge throughout the country in new communities that serve the needs of last-time home sellers is a clear indication that seniors are accounting for an increasingly high percentage of real estate transactions.
Austin, Texas (PRWEB) January 09, 2014
2013 was a notable year for residential real estate. Key among the game-changing developments is the recognition that the seniors market is huge and will be on a steady upward trajectory for the coming decades.
REALTORS® who sharpen their focus on meeting the needs of this distinct niche stand to solidify their market positions and serve as increasingly vital participants in the massive demographic shifts that are underway.
Leading the conversation about the implications of the aging population on real estate sales, Nikki Buckelew, CEO and founder of the Seniors Real Estate Institute (SREI) observed, "The seniors' real estate market is a distinct niche. The recent surge throughout the country in new communities that serve the needs of last-time home sellers is a clear indication that seniors are accounting for an increasingly high percentage of real estate transactions. Indeed, recent statistics from the National Association of REALTORS® reveal that one in four home sellers is over the age of 65."
Committed to equipping real estate professionals with the resources and perspectives to serve this growing market, Buckelew and other members of the SREI training team traveled the country in 2013 achieving industry renown with programs that prepared real estate agents to transform their careers by sharpening their focus and solidifying their networks.
Agents were encouraged to assemble resource teams that included elder law attorneys, financial planners, estate liquidators, antique appraisers, home inspectors, and senior move specialists, along with a wide range of other professionals who are called upon to help seniors navigate the transition from a home of many years into a living situation that suits their current needs.
"Studies show that seniors look to their real estate agent for a depth and breadth of support," Buckelew said. "Our training is designed to prepare real estate professionals to far exceed the expectations of senior clients and their families."
The Seniors Real Estate Institute held 19 live training events in 2013 that were attended by 764 real estate professionals. To date, 61 of them have completed the robust requirements to receive their Certified Senior Housing Professional (CSHP®) designation. At the same time, hundreds of additional real estate professionals benefitted from Buckelew's telecourses and coaching programs, and the SREI's Downsizing Made Easy presentation system was adopted by close to 100 real estate professionals as the signature expansion to their educational offerings and community outreach initiatives to better serve their senior clients.
With the recent market momentum stemming from new trainers, expanded programs and marketing support materials for agents, expectations are that more than 500 CSHP designees will be serving their communities by the end of 2014.
Citing a 2010 U.S. Census Bureau Report, Buckelew noted that between 2000 and 2010, there was a 15.1 percent increase in the 65-and-over segment of the population. At the same time, there was a 31.5 percent increase in the 45 to 64 year old segment – Baby Boomers who represent the largest demographic block in the history of the United States and will be entering retirement over the next decade. At the other end of the senior adult spectrum, U.S. Census Bureau data indicate that the 90-and-older segment of the population nearly tripled over the past three decades and is expected to quadruple over the next 40 years.
Statistics such as these, point to a surge of seniors who will be selling their homes: an estimated 11.3 million throughout the current decade, and that number is expected to reach 15 million between 2020 and 2030.
"As such, professionals who seek out the expertise and demonstrate the commitment to serve this segment of the population with compassion and connectedness are serving more than senior clients and their families," Buckelew said. "They represent a significant asset to their entire community."
Uniquely positioned to spearhead a real estate coaching and training company that is focused on the serving seniors, Buckelew is 20-year veteran of the real estate industry with an undergraduate degree in Gerontology and a Master's degree Counseling Psychology. She's also owned and operated a real estate team that sold more than 100 properties annually within the seniors segment.
For more information on the Seniors Real Estate Institute or to inquire about a CSHP designated agent in your area, go to http://seniorsrealestateinstitute.com.