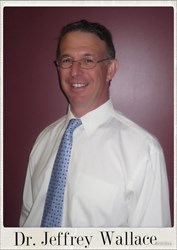 Chiropractic care is a great choice in Westminster.
Westminster, MD (PRWEB) January 13, 2014
Westminster chiropractor Jeffrey Wallace has been treating patients for over 15 years. He has recently released a new website to help educate patients on the benefits of care.
Chiropractic care has long been an option for people in the United States. It has been shown to be effective for a large array of symptoms, yet we know that only about 8% of the population take advantage of its benefits. A study in the Journal of Manipulative and Physiological Therapy showed that patients that use a chiropractor as a primary care physician were able to incur 60% less hospital admissions, 62% less outpatient surgeries, and 85% less pharmaceutical costs.
We contacted Westminster chiropractor Jeffrey Wallace D.C. who said, "Over the last 15 years that I've been in practice, chiropractic education has come a long way. The problem our profession faces is that most chiropractors work in independent offices. We don't have the ability to combine our dollars together to run national educational campaigns, and the public suffers for it."
Doctor Wallace also said, "The internet is an amazing thing. It gives us the ability to reach out, in a cost effective way, to the people that need to hear our message. Our new educational website gives patients the ability to learn about the symptoms we can help in their own time. Almost every today has access to the internet and it is only going to grow."
Doctor Wallace and his team believe that the lack of usage of chiropractic care can be directly related to the lack of education the public has on this topic. Their efforts look to be making an impact in the Westminster area, and many chiropractor across the country are joining in.
Doctor Wallace and his team at Carroll Chiropractic and Sports Injury Center are available to answer any questions that prospective patients have. You can also visit the new website at the following address: http://www.chiropractorwestminstermd.com.