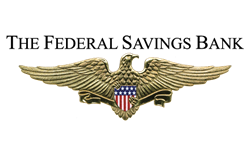 Chicago, IL (PRWEB) January 08, 2014
Despite the fact that mortgage rates have risen more than 1 percent over the last year, Americans are feeling more confident about their ability to get approved for a low cost mortgage, according to a recent report by Fannie Mae.
In its December National Housing Survey, Fannie Mae found that American sentiment toward the housing market dipped in November, but has since recovered. Rising home prices had a lot to do with the increase in consumer sentiment and optimism. When looking at home prices over the next 12 months, 49 percent of respondents stated they thought prices would rise. Consumers expected prices to rise an average of 3.2 percent, up from the previous estimate of 2.6 percent.
"The marked improvement in housing market sentiment over the course of 2013 bore out our view going into the year that the housing recovery was on a firm footing," said Fannie Mae Senior Vice President and Chief Economist Doug Duncan. "Year-over-year gains in home price expectations and attitudes about the current selling environment were particularly notable."
Consumer optimism
Sellers appeared to have the upper hand, as home prices continued to increase and inventory was low in 2013. According to the Fannie Mae survey, 33 percent of respondents believed now is a good time to sell, up from 21 percent December 2012. Most important, perhaps, was the number of respondents who said they are feeling more optimistic about their ability to get approved for a home loan.
Even after the Federal Reserve announced it would begin to taper its quantitative easing program, which has helped keep mortgage rates near record lows, Americans feel that home loans are more accessible. According to the report, 50 percent said it would be easy to get a mortgage, compared to 45 percent a year ago. The consumer attitude about the housing market and access to credit is likely to help improve sales in 2014.
"Going into 2014, housing attitudes are recovering from a recent dip that coincided with the heated fiscal discussions between the Administration and Congress late last year," Duncan stated. "Consumer attitudes about the ease of getting a mortgage today are at their highest level in the survey's three-and-a-half-year history, which should help offset the current higher interest rate environment and support a continued but measured housing recovery as we move through 2014."
Contact The Federal Savings Bank, a veteran owned bank, to find out more about low rate mortgage options.