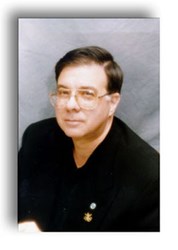 Our goal was to provide the latest in real and objective science, and outcomes driven information about Chiropractic. Clearly the public wanted this as much as we did.
Englewood, NJ (PRWEB) January 10, 2014
WikiChiro.org was founded just two years ago as a means of providing scientifically correct, objective evidence-based articles about Chiropractic and alternative medicine. According to a consensus of in our profession, there were and continue to be totally biased lobby groups which cruise the online community, filling it with unfounded opinions and half-truths in lieu of fact.
WikiChiro.org, founded by Stephen J. Press, DC, PhD and his son Robert M. Press, MS, DC, brought together a cadre of the finest scientific minds in the profession, worldwide. Dr. Press said, "in the rather short period since our startup, we appear to have succeeded in reaching a large number of interested people. As of January 7th, 2014 we have received 1 1/2 million page views. And the numbers appear to increase every month. In fact we were at 1.4 million, the end of November, and got 100,000 views in just two months!"
As stated by Professor Roger Tepe, Dean of Research at Logan University, in Chesterfield, MO "a large number of clinicians, whether MD or DC are really not research literate". Thus according to Dr. Press, "WikiChiro remains committed to providing articles which objectively interpret the latest scientific research, and doing it in a way that the lay public, as well as clinicians can comprehend."
The scientific Advisory board consists of most of the highest scientific authorities in every area of the profession, in University research departments, Hospital research departments, and teaching colleges. It includes authorities in the US, Australia, Canada, Denmark and New Zealand. Similarly the Board of Directors has its own top authorities from around the globe.
The Board Chairman said, "WikiChiro will continue to upgrade and review it articles, to assure they reflect the latest scientific data available in Chiropractic Science.