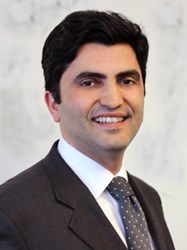 South Korea has the highest rate of plastic surgery in the world.
Beverly Hills, CA (PRWEB) January 17, 2014
Recent reports have revealed shocking details about the "do it yourself" plastic surgery craze that is becoming increasingly popular among South Korea's teenage population. Unable to afford legitimate cosmetic plastic surgery procedures, South Korean teenagers are now using at-home methods that can inflict serious pain and serious injuries. Dr. Babak Azizzadeh and other medical professionals are concerned that by taking matters into their own hands, these teenagers are increasing the risk of irreversible damage.
"South Korea has the highest rate of plastic surgery in the world. There is a lot of societal pressure to undergo plastic surgery in order to advance in status and become successful. However, turning to medically unsound and potentially harmful at-home cosmetic procedures is not worth the risk," explained Dr. Azizzadeh.
In South Korean culture, certain features such as a pointed nose, round eyes, and a slim jaw line are the standard of beauty. Teenagers at a younger and younger age want to obtain these characteristics, but do not have the money to seek out treatment from a professional cosmetic surgeon. Instead, they are turning to gadgets and devices that they believe will help change their face and increase their beauty. There are glasses that are designed to force the eyes to stay open, a roller device that claims to shape the jaw, and a gadget that applies pressure to the nose to raise the bridge. While use of these illegitimate tools can cause facial damage that is typically reversible, the potential for serious damage is real.
"The problem with teenagers using these unapproved and unsafe treatment methods is that they are trying to alter facial features that have not fully matured. These teenagers do not understand the risks that come with trying to undergo cosmetic procedures at home with devices that have not been proven to be safe or effective," said Dr. Azizzadeh.
In South Korea, cosmetic surgeons warn teenagers against inflicting unnecessary pain and damage onto their bodies, especially before they are fully developed. The obsession with plastic surgery, no matter how unsafe, can lead people to perform risky and dangerous procedures on themselves or others that can have very serious consequences. At the CENTER for Advanced Facial Plastic Surgery in Beverly Hills, Dr. Azizzadeh encourages all patients who wish to undergo cosmetic procedures or plastic surgery to seek out a well-trained and qualified medical professional.
"There are many amazing cosmetic plastic surgery procedures that can produce stunning results for patients, but only in the hands of a certified medical professional who has years of experience. It is important that patients do their research before undergoing any cosmetic procedure," stated Dr. Azizzadeh.
Dr. Azizzadeh is the author of five bestselling books, including the popular consumer guidebook Beverly Hills Beauty Secrets.He was recognized as a Beauty Expert in 2012, and has been featured in popular media outlets such as Entertainment Tonight, The Doctors, LA Times and the NY Times. Dr. Azizzadeh serves on the Physician Advisory Board of Sanofi-Aventis, Mysoscience, Mentor, and SkinMedica, and was awarded the RealSelf Top Botox Experts Award in 2011.
For more information, contact the CENTER for Advanced Facial Plastic Surgery at (310) 657-2203.