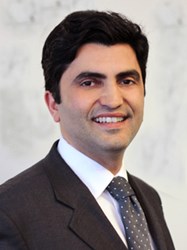 As the results show, cosmetic plastic surgery is not simply an American phenomenon.
Beverly Hills, CA (PRWEB) January 20, 2014
According to recent news sources, The International Society of Aesthetic Plastic Surgery has released its list of the countries that had the highest rate of cosmetic surgery per 1,000 people and the results may be a surprise to some. The three highest ranking countries that received plastic surgery are South Korea, Greece, and Italy. Dr. Babak Azizzadeh has years of experience performing plastic surgery procedures on patients from around the globe at his practice in Beverly Hills.
"As the results show, cosmetic plastic surgery is not simply an American phenomenon. There is a more international acceptance of cosmetic procedures, although many around the world still seek plastic surgery from surgeons in America due to our innovative techniques and quality results," explained Dr. Azizzadeh.
Although the United States is not in the top three countries with the most plastic surgery, it is not far behind. Cosmetic plastic surgery procedures increased by 5% in America from 2011 to 2012, with a particular growth in non-surgical cosmetic procedures. More and more people are choosing to undergo non-invasive plastic surgery treatments in order to reverse the signs of aging and enhance their appearance.
"Non-surgical cosmetic procedures are becoming the more affordable and accessible option for people who are not willing or able to undergo cosmetic plastic surgery. When performed by an expert medical professional, non-surgical treatments have been proven to be safe and effective in correcting problem areas and restoring a youthful appearance," stated Dr. Azizzadeh.
At the CENTER for Advanced Facial Plastic Surgery, Dr. Azizzadeh performs thorough consultations with each patient to develop a treatment plan suited to meet their individual needs. Patients can undergo surgical cosmetic procedures as well as non-surgical cosmetic procedures in order to achieve their ideal aesthetic. When considering any plastic surgery procedure, patients should always ensure that they are receiving treatment from a medical professional with the proper qualifications and experience.
"With the rise in popularity of cosmetic procedures around the globe, it is more important than ever for patients to ensure they are receiving safe and effective treatments from skilled professionals with a proven track record of success. The patient's safety and satisfaction should be the main concerns with any plastic surgery procedure," said Dr. Azizzadeh.
Dr. Azizzadeh is a facelift expert, recognized as a Top Doctor by the US News & World Report. He completed a fellowship in facial plastic & reconstructive surgery at the prestigious Harvard Medical School, and is the author of five bestselling books, including Master Techniques in Facial Rejuvenation and Beverly Hills Beauty Secrets. Dr. Azizzadeh is also the director of the USC Facial Plastic Fellowship Program, and the director of the world renowned Cedars-Sinai Advances in Multispecialty Aesthetic and Reconstructive Surgery Symposium.
For more information, contact the CENTER for Advanced Facial Plastic Surgery at (310) 657-2203.