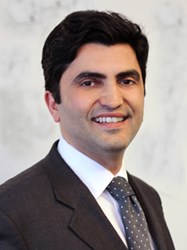 Botox has already shown to be effective in treating patients who suffer from chronic migraines.
Beverly Hills, CA (PRWEB) January 21, 2014
While the general public recognizes Botox as a treatment against wrinkles, recent reports detail the development of a new type of Botox specially designed to relieve pain. Invented by a researcher at Sheffield University in England, this new Botox is said to provide pain relief for several months and would be ideal for patients with arthritis, cancer, chronic back pain, and chronic migraines. As the director of the CENTER for Advanced Facial Plastic Surgery in Beverly Hills, Dr. Babak Azizzadeh has years of experience treating patients using Botox for wrinkles as well as for patients suffering from migraines and facial paralysis.
"Botox has already shown to be effective in treating patients who suffer from chronic migraines. If this same principle can be applied to other painful ailments such as arthritis and back pain, the results could be very promising," stated Dr. Azizzadeh.
Botox injections work by blocking signals from the nerves that tell the muscles to contract, therefore causing muscle relaxation. Botox can also be used to block pain signals; however, some in the medical field are concerned about potential paralysis that could occur if Botox is used commonly for pain relief. This new strand of Botox combines the pain-relieving aspects of the regular botulinum toxin with the pain-relieving aspects of the tetanus toxin in order to prevent pain signals from reaching the brain. The inventor of the new Botox claims that this will allow pain to dissipate for months at a time as opposed to the shorter effects of traditional painkillers.
"We've seen incredible results produced with Botox over the years in treating wrinkles, hyperhidrosis, migraines, and even facial paralysis. If there is a new Botox development that could assist patients with chronic pain relief, it has the potential to positively affect quality of life for many people," explained Dr. Azizzadeh.
This pain-relieving Botox formula has yet to be used in wide-scale testing on people and may not be available on the market for up to three years. Only time will tell if this latest Botox development will live up to its claims and be able to provide long-term pain relief for patients with arthritis, cancer, and back pain. Until then, Botox is still safe and effective for the treatment of migraine pain, overactive sweat glands, facial paralysis, and fine lines in the face.
"It is important that patients only receive Botox administered by a trained medical professional in order to reduce the risks of complications and side effects. Botox is a very safe and effective treatment, but only in the hands of someone who is qualified to perform the injections," said Dr. Azizzadeh.
Dr. Azizzadeh is the author of five bestselling books, including the popular consumer guidebook Beverly Hills Beauty Secrets. He was recognized as a Beauty Expert in 2012, and has been featured in popular media outlets such as Entertainment Tonight, The Doctors, LA Times and the NY Times. Dr. Azizzadeh serves on the Physician Advisory Board of Sanofi-Aventis, Mysoscience, Mentor, and SkinMedica, and was awarded the RealSelf Top Botox Experts Award in 2011.
For more information, contact the CENTER for Advanced Facial Plastic Surgery at (310) 657-2203.