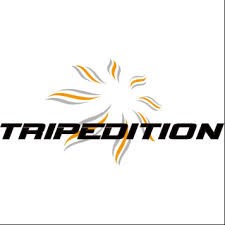 Our Quebec City and Montreal Winter bus tour is very special and highly sought after.
Boston, MA (PRWEB) January 09, 2014
Tripedition, a leading provider of bus tours from New York City throughout the United States and Canada, is offering a unique tour opportunity for travelers searching for a different type of winter tour: its Montreal and Quebec City Winter Carnival and Ice Hotel (Hotel de Glace) tour.
The Ice Hotel is the only one of its kind in North America. It is built every year and is made entirely of ice and snow. Guests on Tripedition's tour can experience the once-in-a-lifetime opportunity to visit and tour the hotel.
The Ice Hotel includes a lot of interesting features to tour, including rooms with beds of solid ice (guests sleep in arctic sleeping bags to stay warm), an Ice Café, Ice Chapel, a Grand Slide, Ice Bar, and themed suites. Special lighting illuminates the ice at night. The hotel has been featured in many shows and advertisements, and has been used in filming by National Geographic, MTV, the Food Network, and the "Ice Road Truckers" show.
This tour also features visits to Montreal, and the Quebec Winter Carnival, which is one of the largest of its kind and includes a parade, concert, snow sculptures and snow tubing. Past years have seen fireworks displays, ferris wheels and other spectacular sites to celebrate the winter season for which Quebec City is known. Traditional Quebecois activities, such as dog sled and canoe races are also held, and the Carnival is third in the world today, behind only Rio and New Orleans, on the list of Top Carnivals.
"Our Quebec City and Montreal Winter bus tour is very special and highly sought after," notes Nan Chen, Manager, Tripedition. "With its limited duration, we are only able to offer three departures each year for guests to join the winter carnival and visit the ice hotel. People often think about traveling somewhere warm in the winter, but a trip to this beautiful, snow covered area will be one of the most memorable trips our guests ever take."
The Quebec and Montreal tour is three days in duration, but the memories will last a lifetime. Bus tours depart from New York City on January 31, February 7 or February 14.
If you can't get away on those dates but are looking for some cold-weather fun, Tripedition also offers weekend ski tours to Vermont, departing from New York City on Saturdays throughout the winter season. Including a sleigh ride, and a view of the famous Vermont sugar maples the tour takes travelers to Wilmington, Vermont to Mount Snow, which offers 26 lifts and 135 trails covering 633 acres. It's a quick, fun winter get-away for the entire family – and with no driving involved, everyone gets to relax and enjoy the scenic bus trip.
"Both of these seasonal bus tours offer guests the opportunity to experience all that winter has to offer," explains Chen. "When you want to enjoy the beauty of the winter season, and a carefree trip that offers the chance to make some unique memories, there are no better options than the Canadian province of Quebec, or the state of Vermont, for winter activities. We are pleased to offer both tours and the opportunity for our guests to experience all that these regions have to offer for winter fun."
About Tripedition
Tripedition is a fast-growing online travel agency and tour organizer, and is a subsidiary of E Tours LLC, which is registered in Massachusetts. Tripedition partners with over 20 local travel service providers in North America that operate motor coach tours, bus charters, city sightseeing tours, and much more. Tripedition has offered savvy, value-minded travelers the most affordable escorted tours and vacation packages to North America's most captivating places - New York, Boston, Philadelphia, Washington DC, Orlando, Miami, Chicago, Seattle, San Francisco, Los Angeles, San Diego, and Las Vegas and many national park, with both competitive pricing and a rate of high customer satisfaction.