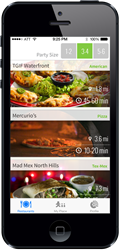 The vibrancy of the Pittsburgh start-up community as well as the engineering talent available in the market due to Carnegie Mellon are part of the benefits of starting a business in the city.
Pittsburgh, PA (PRWEB) January 09, 2014
Manufacturing built the city of Pittsburgh and steel industry built the urban centers that house the economic centers across the world. The industry's collapse put the region's very survival in question. The Pittsburgh of today is a diversified economy with a robust technology center. Technology companies, such as NoWait, a restaurant seating management service that has seated over 28 million diners nationally, have chosen to launch and grow in Pittsburgh as have Duolingo and The Resumator.
New Pittsburgh Mayor Bill Peduto is committed to leading a revival that will not only transform what people think of the Rust Belt but will serve as an example for cities such as Detroit, Cleveland and Buffalo. Education and Technology are part of his four-point agenda.
NoWait Founder Robb Myer, and Mayor Bill Peduto were featured this week on Pittsburgh's ABC affiliate WTAE, demonstrating the capabilities of NoWait's consumer app and talking about Pittsburgh's reinvention. The full clip can be seen here.
Mayor Bill Peduto recognizes inventions such as NoWait as a sign of the city's larger reinvention of itself, steel city to tech city. "NoWait is an excellent example of an innovative tech leader in our city. Their use of technology to help diners make the best use of their time is greatly expanded with the launch of their consumer app allowing diners to virtually put themselves on a restaurant wait list. I'm proud to say Pittsburgh is the first city to have this technological option for diners," states the new mayor.
"The vibrancy of the Pittsburgh start-up community as well as the engineering talent available in the market due to Carnegie Mellon are part of the benefits of starting a business in the city. It's a town of developers and attracting more as the city offers a lower cost of living than other tech centers as well as cutting-edge products," says NoWait CEO Ware Sykes. "Pittsburgh's tech industry is very similar to where New York was a few years ago and we're proud to be part of that growth." NoWait, founded in Pittsburgh, has offices in New York and Pittsburgh.
NoWait's consumer dining app, first launched in September 2013, is the first of its kind, allowing users to directly connect and communicate with restaurants in a new, more direct way and put themselves on a restaurant's wait list remotely. In addition to the ability to search wait times of nearby restaurants and remotely add a name to the wait list, NoWait's consumer app allows diners to track their overall place in line and communicate with the restaurant via their cell phones. NoWait is planning on a wider roll out of the consumer app to cities across the country in 2014.
"Our consumer app offers a service unlike any other currently available, and with the addition of social media integration, we're continuing to build a new channel for restaurants and consumers to connect," said NoWait CEO Ware Sykes. "This local app is a model for what we soon plan to roll out across the country."
Since its initial roll out in Pittsburgh, NoWait's new consumer dining app has maintained a 97% approval rating among users, and the app has decreased the time diners spend waiting in restaurants from up to 90 minutes down to 5 minutes.
Restaurants have been equally pleased, with many remarking that their dining service is more efficient and that their customers happier. "NoWait has greatly helped our hosting staff become better organized and eliminate problems with tracking guests down. Our seating is now more automated allowing us to provide better hospitality to our customers. Guests love the ability to use NoWait to get in line ahead of time, reducing the time they have to wait to be seated in one of our restaurants," states Joe Nackrelli, Director of Operations of Rivertowne Restaurants.
NoWait's consumer app is an extension of the company's app for restaurants, which is used in thousands of restaurants across the U.S. from major chains like Chili's and TGI Fridays to popular independent hot spots like Iron Chef Jose Garces' Village Whiskey in Philadelphia and Hubert Keller's Burger Bar in Las Vegas.
NoWait's consumer dining app is available in the Apple app store here.