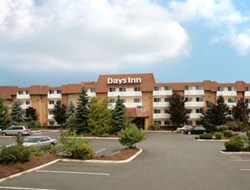 "We want our customers to know that the Greenbee edge can be felt at every step of the way...."
Portland, OR (PRWEB) January 17, 2014
Greenbee Parking, a young parking service, has announced their new and discounted Portland airport parking rates which promise more savings for travelers using the busy Portland Oregon (PDX) airport. With the new deals in place travelers can experience a significant difference in their travel expenses. The young company has already made waves with their very innovative packages which offer incredible options for both long and short term bookings. In their latest web upgrades, the young brand has showcased a series of new deals which show the potential of almost 30-75% off on airport parking expenses. These deals are complemented with more secure parking spots and easy booking options which have contributed to better travel experiences for all.
"We want our customers to know that the Greenbee edge can be felt at every step of the way and whenever they want," said Christine Cooper – Marketing Coordinator, Greenbee Parking. "That is why we are constantly on the go about new deals and better Portland airport parking rates all of which can be viewed anytime through our web upgrades."
Portland International Airport Parking Information
Portland International Airport is the largest airport in the state of Oregon and accounts for 90% of the state's passenger travel. This joint civil-military airport sees not just a high passenger volume but also heavy cargo traffic which increases its ground traffic volume as well. It is located within the city limits close to downtown Portland which makes business travel very easy through this airport. It connects with all major domestic destinations as well as has non-stop flights to Canada, Japan, and the Netherlands. It is a major hub for United Express affiliate SkyWest Airlines, Alaska Airlines and Horizon Air which connects all smaller cities in Oregon and California. Increasing business has also led to major renovations to ensure better traveler experience.
Private players like Greenbee Parking have stepped in to help the authorities expand the services with their out of the box deals and opportunities. Their Portland airport parking rates are so affordable that travelers can now expect to save 30-75% of their travel expenses from now on. More offers can be easily viewed through their regular web upgrades and offers.
The Greenbee Airport Parking Solution
Greenbeeparking.com is the connection between consumers and parking vacancies in close proximity to major airports and seaports. The parking spaces are very affordable because the company has negotiated discounted rates with major hotel chains for the parking spaces that are not currently occupied. Here's how it works.
Greenbee Parking puts the available inventory of parking spaces on their website to be reserved by business and leisure travelers looking for cheap airport parking. This alternative method for finding parking equates to significant savings for the traveler. You can learn more about their offers from http://www.youtube.com/watch?v=WWLybHNYjYQ or via the web at http://www.greenbeeparking.com.
About Greenbee Parking
Greenbee Parking is the nation's most innovative long term parking company, with a new way of making long term parking affordable. The company is rapidly adding new airports to its network.