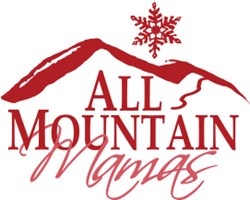 "With a variety of experiences and perspectives, All Mountain Mamas will provide a wealth of information to families looking to travel to Vermont."
Montpelier, VT (PRWEB) January 08, 2014
Ski Vermont is proud to announce the launch of their new family ski and ride blog, All Mountain Mamas. Featuring prominent bloggers from Vermont and beyond, All Mountain Mamas will be the go-to site for planning family ski and snowboard vacations. Based on their own experiences, authors will help families get on the road, pack what they need and find the best destination in Vermont that caters to the needs of their family.
Four bloggers are kicking off the project this season, each with a different perspective and unique insights. Meet the Mamas:
Mara Gorman may live at sea level in Delaware, but she's a native New Englander and mountain aficionado who grew up skiing at Mad River Glen. Her two school-age sons and husband all learned to downhill ski during the past few years; now the entire family is hooked and regularly journeys far and wide to get on the slopes. Mara blogs about her family's many travel adventures at The Mother of all Trips. She is also the founder of Back to Ski Week, an annual campaign designed to help families get excited about the ski season and to learn about preseason deals before the snow starts to fly.
Dana Freeman is the Founder of FindandGoSeek.net, a hyper-local destination for families to discover what to see and do in their community. As a compulsive fun seeker, she is out there taking copious notes on what her family encounters. Dana moved to Vermont over a decade ago and put her two kids into ski programs before they even entered Kindergarten. Her family is currently a combination of skiers and riders. With no plans to move to snowboarding, she is constantly trying to improve her skiing just so she can keep up with her kids!
A native Vermonter, Emily Bradbury grew up skiing at Suicide Six and Mt. Snow, and now lives in Stowe with her husband and two sons. The lone skier in a family of snowboarders, Emily spends her winter between the mountain and the Nordic trails, and still finds fresh snow on a Vermont morning breathtaking. A blogger, freelance writer and public relations consultant, Emily is the founder of Adventure Travel Mom, a family travel blog exploring destinations that are athletic, authentic, educational, and inspirational. She is also a contributor to Vermont Mountain Moms, offering a local's perspective on travel in Vermont's mountain towns.
Adrienne Veglia Mazeau is a contributing writer to the family travel and enrichment blog, Albany Kid. On her personal blog Wandering Working Mom, you can read about her adventures, gain family travel tips, and chuckle along at her working-mom superwoman acts. She began skiing at age 12, but lost touch with one of her favorite pastimes when her career and family demanded much of her time. Now many years later, she is looking to take to the slopes again and introduce her two children, age 6 and 3, to skiing. Her goal is to show others, through her experiences, how to get back into this quintessential winter sport.
"With a variety of experiences and perspectives, All Mountain Mamas will provide a wealth of information to families looking to travel to Vermont," said Ski Vermont's Director of Public Affairs Sarah Wojcik. "Ski Vermont is proud to sponsor such a wonderful project and work with such a talented group of mothers. We hope this blog becomes like a map in the pocket of every family looking to ski or snowboard in Vermont."
You can read all about the adventures of All Mountain Mamas at http://allmountainmamas.skivermont.com and follow them on Facebook, Twitter, Instagram and Pinterest for news, photos and more.
Ski Vermont (Vermont Ski Areas Association) is a proud ambassador of the thriving winter tourism industry in Vermont, where the legislature has designated skiing and snowboarding as the official state sports. Vermont is not only the #1 ski state in the east and third in the US, but also reigns supreme in snowmaking quality and coverage, variety of terrain and historical impact on the sports of skiing and snowboarding - making it one of the most significant ski and ride destinations in the world. Ski Vermont's mission is to help create a legislative, economic and social environment in which the state's ski areas can grow and prosper. It serves its 19 Alpine and 30 Nordic member resorts in three major areas: Governmental Affairs, Marketing and Public Affairs.