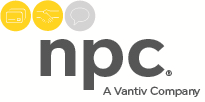 San Diego, CA (PRWEB) January 15, 2014
New concerns regarding the secure use of debit and credit cards in the U.S have emerged after the sensitive financial information of Target and Neiman Marcus customers were stolen during the busy holiday season. Target reported that as many as 110 million customer records were compromised between November 27th and December 15th. These latest incidents, has left many people once again questioning the security of plastic card payment methods, is just another example of outdated systems having their security breeched by hackers and thieves. NPC Payments, a San Diego based company and one of the leading providers of secure card payment technology in the United States was recently asked to comment. NPC Payment's regional manager Bill Barger felt that the incident would of been avoidable had the companies responsible been using up to date payment processing technology. "The best thing merchants can do to protect customers is not store credit card information." He stated, in an exclusive interview for the online news magazine U-TSanDiego.com. However, Target themselves have yet to issue a detailed statement on the matter, leading many customers feeling hesitant about using card payment methods in order to pay for goods and services in retail stores. However, experts say that the Target incident is only the tip of the iceberg and offer new recommendations to consumers who wish to protect themselves from cyber security breaches in the future.
To better protect consumers, retailers can install the new EMV (Europe MasterCard Visa) smart-chip-card readers which scramble the credit and debit card numbers at the point of purchase and encrypts the transmitted data. Card issuing banks in the US have begun embedding their member's cards with the more secure EMV smart chip technology that avoids using the more vulnerable magnetic strip on the back of the card. Smart chip circuitry prevent hackers from tapering with the card's data as well as re-using stolen card numbers, which is why smart chip cards are widely used in Europe and Asia.
NPC encourages cardholders to ask their bank to replace their existing magnetic strip only credit and debit cards with cards containing the latest EMV smart chip technology. Cardholder's should also mast their PIN number whenever using their debit cards and follow basic safety protocol when using either debit or credit cards anywhere.
NPC, a Vantiv company, is one of the largest providers of PIN debit transactions, best known for distributing the first ever secure offline ATM network in the early 90's. Since then NPC has been responsible for developing new, more secure payment methods in order to prevent the frequency of information and financial data theft within the United States. As digital and card payment technology continues to progress, NPC continues to develop advance security systems and programming within their devices in order to prevent this kind of breech from occurring.
For More Information On NPC, Offline Networks and Secure Payment Options Visit Our Website.