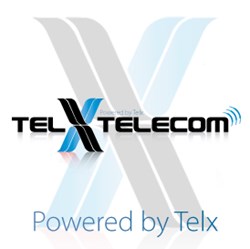 Miami, FL (PRWEB) January 10, 2014
As the internet marches forward, one thing is constant: the increased need for bandwidth. Consumer video reaches higher resolutions (pixel counts) every year, and the world relentlessly shares it. Music, games, websites, images, everything is becoming higher-fidelity, and this includes business communication, data transfers, and files.
TelX Telecom, a VOIP service provider in South Florida, announced today that their new suite of metro ethernet systems is available for business installment immediately. Metro Ethernet is a centralized ethernet (internet) cable system that can connect different offices together, forming an internal business network, as well as connect that business to the internet as a whole on a secure, powerful connection.
Ethernet systems are what replaced earlier SONET/SDH interfaces, and are much cheaper. Today they are available in 10 Gigabit/s, 40 Gigabit/s, or 100 Gigabit/s speeds, and sometimes even in 400 Gigabit/s speeds. Terabit ethernet is in the near future as well.
Telx's Metro-E systems include broadband internet, 24/7 network monitoring, lower marketing costs, and are scalable to 1000 Mbps speeds. This can help streamline everything in a business, and should be unquestionably necessary in today's digital world.
Ethernet evolved from earlier standards and has taken over as the primary form of transmitting cabled data over the internet to computers. Its speed, low cost, and ease of compatibility have ensured it a lasting place in the Internet hardware world. Ethernet replaced ARCNET, token ring, and FDDI standards.
Telx specializes in VOIP internet phone service, in addition to their range of phone, ATA, router/switchboards, and POE systems made by Cisco. POE stands for Power over Ethernet, which allows a single cable to both power and provide data to wireless routers and other access points throughout a business (think: large offices). These types of connections also enable IP cameras, which can be used for security or general office monitoring. Cameras like this can be centralized or decentralized.
Telx Telecom also provides internet phone service networks and additional hosted PBX services/solutions. Or, if clients need a voice T-1 network, TelX can set up a PRI with network monitoring. Along with the phone services, TelX Telecom can also help clients find a long-distance or toll free calling (or both) system(s) for use at any business, large or small.
More information can be found on Telx Telecom's website, http://www.telxtelecom.com/ or call toll free (866) 969-8359 | Local (305).615.1066
Telx Telecom is located at 17401 NW 2nd Ave #4, Miami Gardens, FL 33169.