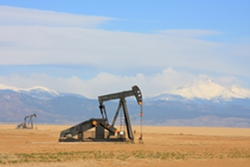 (PRWEB) January 10, 2014
Reductions in flare gas waste haven't just boosted the economy in the United States -- they're helping to stabilize global financial trends.
Overall, 2013 was a fairly tough year for world markets. Growth in "advanced" nations was somewhat below normal rates, with output picking up just about 1 percent. For "emerging" markets, which generally experience much more substantial expansion, that number was just 4.8 percent. Overall, growth was just under 3 percent, which is somewhat sub-par and in line with other recession-influenced trends.
In the coming year, however, those numbers figure to turn around.
Advanced markets are expected to nearly double their growth from last year, reaching an annual pace of around 1.9 percent. In the United States, this performance improvement is due to improvements in the labor markets and continued dividends of the shale energy revolution.
The energy industry domestically is experiencing a nigh-unprecedented level of expansion and production, with the United States poised to become one of the world's leading producers thanks to vast reserves in states like Texas, North Dakota and Pennsylvania. In fact, the first of those has experienced such vast improvements in output that not only has it become the leading state in the country, it's also producing on par with OPEC members like Venezuela and Nigeria.
And it's not just oil. New methods for flare gas recovery have enabled companies to capture the valuable resource and convert it more readily into usable fuel. Not only is this environmentally beneficial, it also has strong financial implications: the more efficient the oil industry becomes, the better its contribution to the economy is. Jobs numbers in areas where wells are drilled have spiked, and tax revenues have allowed those communities to flourish.
The boost in the domestic financial outlook has a ripple effect globally. Emerging markets often rely heavily on exporting goods to advanced markets, and those exports are reliant on the latter having enough money to afford them. The brisk recovery in larger economies will trickle down to other countries, and promote readier trading.
The outlook is best in South Korea, the Philippines, and Malaysia in Asia, Poland and the Czech Republic in Europe, Chile, Colombia, Peru and Mexico in Latin America and Rwanda and Kenya in sub-Saharan Africa. These countries have relatively few policy and macroeconomic weaknesses, which allows them to best take advantage of improvements in advanced markets.
Another important facet of the recovery is the decrease in so-called "tail risks." These are hazards that are low in probability and high in impact. While they are by definition difficult to predict, they can be mitigated by flexible policy-making and strong fundamentals. An article in the Guardian described a number of risks that are less likely in the coming year.
"The threat, for example, of a eurozone implosion, another government shutdown or debt-ceiling fight in the US, a hard landing in China, or a war between Israel and Iran over nuclear proliferation, will be far more subdued," writes author Noriel Roubini.
R3 Sciences is thrilled to help aid in gas recovery efforts that not only help the domestic economy, but also the world at large.