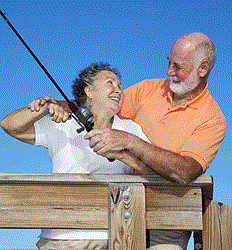 Houston, TX (PRWEB) January 09, 2014
With 1 in 3 seniors dying with Alzheimer's or another dementia (source), scientists have long been fighting to find a way to preserve brain health as we age. Now, hope comes from a little-known compound found in blueberries called pterostilbene. In clinical studies, pterostilbene has shown promise as a treatment in the protection against age-related diseases, including Alzheimer's disease.
In the September 2012 study published first in Neurobiology of Aging, researchers looked at mice that were genetically developed as a model of age-related cognitive decline. The mice were give two different compounds containing pterostilbene and resveratrol. The study found that pterostilbene was the most effective at positively affecting brain function. Now, researchers see hope that pterostilbene could offer the same brain-boosting benefits in humans.
The researchers said, "While it is yet to be determined whether the cognitive improvements induced by pterostilbene in the SAMP8 model can be applied to humans, recent reports demonstrate that fruits containing pterostilbene such as blueberries ameliorate cognitive function in aged humans."
With so many positive cognitive enhancement benefits associated with pterostilbene, it's no wonder many people are searching for ways to add more of this potent compound to their diet. It was even named one of the best nootropics by NootropicStack.net. A new memory enhancement supplement, Biohack Pure, features pterostilbene as a key ingredient.
"Based on all the research we've seen, pterostilbene is a highly effective antioxidant that fights free radicals and plays a key role in cognitive enhancement," said Jonathan Weisman, president at Biohack Nutrition, makers of Biohack Pure. "We're really excited for the potential of this berry compound at helping preserve brain health and preventing cognitive decline."
For more information, visit http://www.BiohackPure.com.