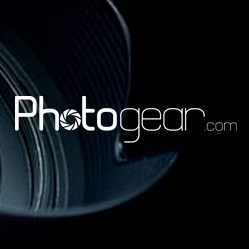 (PRWEB) January 09, 2014
Canada's number one source for printer ink cartridges and laser printer toner cartridges, 123inkcartridges.ca added a new section dedicated to professional photo gear and accessories. PhotoGear.com recently announced the addition of a line of studio lights as a part of product expansion.
Created as a part of the company's expansion plans to further strengthen thir Shopper Plus concept, PhotoGear.com now stocks products like JINBEI EF-100 and JINBEI EF-200 LED Sun Light Continuous Light with Bowen S-fit Mount, JINBEI Spark-300 and JINBEI Spark-400 Studio Strobe, JINBEI QZ-50-1 and JINBEI QZ-70-1 Radar Dish, etc.
More information is available at http://www.photogear.com/c-3738-studio-lighting. Some of the other products available at this section include, but are not limited to flashes, tripods and monopods, batteries and DSLR grips, studio and lighting, video equipment, lens filters and hoods, camera bags, and other accessories.
About 123inkcartridges.ca:
123inkcartridges.ca is one of the fastest growing and leading online suppliers of high quality office, mobile related items, and smartphone gadgets at competitive prices in Canada. With its well-facilitated quality control and industry-recognized service and support centers, the company provides expertise and flexible business processes that enhance product features and minimize supply chain disruption. The company has built up its available inventory of quality accessories by negotiating low prices with suppliers. Its online catalogue of over 10,000 of the best and latest products is available at http://www.123inkcartridges.ca.