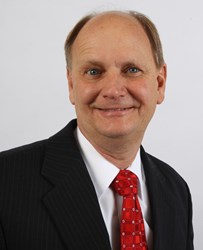 Labyrinths are designed to challenge their patrons. A business startup will be a challenge, but it does not need to trap someone.
Siesta Key, FL (PRWEB) January 09, 2014
A newly released article by Attorney Lee Phillips,"Business Startup Labyrinth--Finding Your Way," discusses the basic details that someone who is considering a business startup needs to consider. Understanding these basics from the beginning can save liability and money problems down the road. A business startup for many is like working their way through a labyrinth.
As more people are starting their own business, it is important that they understand how to structure their business startup for the best liability and asset protection. In addition, they need to consider what form will also offer the greatest potential for tax saving strategies. This article discusses these considerations and gives links to materials where they can find help.
Unfortunately, it is true that many small businesses fail because of simple mistakes that can be avoided. Owners need to make sure their business foundation is strong to start with and structured in a way to save both money and trouble in the future.
Mr. Phillips commented in the article, "Labyrinths are designed to challenge their patrons. A business startup will be a challenge, but it does not need to trap someone. If someone has a business startup, they need to ask themselves if they have the proper liability shield so that they can deflect a lawsuit. They should ask if they have structured their business for the most favorable tax climate." These considerations, if properly answered, can save a business when things get tough.
Lee further observes, "Small business startups are particularly vulnerable and they need information to launch successfully. In a large, publically traded corporation, the fact that one mistake is made or there is some type of trouble is not really a make-it or break-it issue. However, in a small company, the whole business can easily be "lost" if there is any trouble. That's the reason I am trying to help folks navigate this labyrinth."
Mr. Phillips serves as a counselor to the Supreme Court of the United States. He is the author of 11 books, including his latest book, Protecting Your Financial Future. He has written hundreds of articles for professional people to assist them in finding various strategies to use the law to help professionals and others protect their property, save taxes and make more money. He has given addresses at thousands of business seminars. He enjoys helping people apply the law, not only to provide asset protection and estate planning, but also to use it to structure businesses and save taxes, helping individuals achieve success.
LegaLees was founded in 1982 by Lee R. Phillips. It is a legal self-help publishing company. It produces products designed to help people understand the law. Based on his own personal experiences, Mr. Phillips realized that people needed to be able to understand how the law works so they can direct their own legal professionals. He also saw that people who want to do their own legal work need to be shown how, not just handed a fill-in-the blank form. LegaLees has designed many products to help individuals structure their personal and business affairs. All of the products help the clients protect assets and prevent legal disasters that can strike at any time.