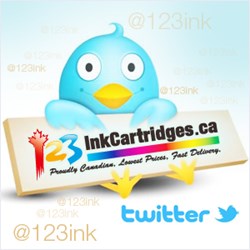 (PRWEB) January 13, 2014
123inkcartridges.ca, a Canada based online store, is constantly expanding their inventory of high quality and affordable products. The company just announced the addition of Canon PIXMA-MG2420 and PIXMA-MG2520 inkjet cartridges to their exhaustive inventory of products. The series is available in color and black ink cartridge types.
All Canon PIXMA-MG2420 and PIXMA-MG2520 inkjet cartridges sold at 123inkcartridges.ca have a shelf life of 2 years. Both the black ink and color cartridges have a yield of 180 or 300 pages depending on the product. More information about Canon PIXMA-MG2420 and PIXMA-MG2520 inkjet cartridges inkjet cartridges is available at http://www.123inkcartridges.ca/canon-ink-cartridges/PIXMA-MG2520.html.
123inkcartridges.ca has spent considerable time and effort in the research and testing some of the top products from international manufacturers. All their products can be sorted in the order of their price as well as their popularity to make it easier for customers to find exactly what they are looking for.
123inkcartridges.ca is meeting the specific needs and requirements of their customers by adding more products that have been requested by them. This online distributor has assembled a friendly and knowledgeable Customer Service Staff that successfully meet the needs of a growing customer base.
About 123inkcartridges.ca
One of the fastest growing online suppliers of printer and computer related products, the full line of products of Canada based 123inkcartridges can be viewed online at http://www.123inkcartridges.ca. The company has more than 10,000 products in their catalogue including label printer tapes among other printer accessories. The company also offers HDMI cables, office supplies, printer, cellphone and gadget accessories, and much more that are available at competitive prices.