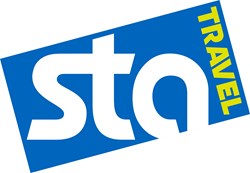 We look forward to this unique experience with GoAbroad.com and can't wait to hit the road!
Fort Collins, Colorado (PRWEB) January 09, 2014
GoAbroad.com is pleased to announce the launch of a strategic partnership with STA Travel, a global travel specialist with 30 years experience advising young people on holidays and adventures abroad.
"We are excited to work closely with STA Travel to offer affordable travel resources for our users," said Nikki Powers, Vice President of Communications for GoAbroad.com. "Accessibility of meaningful travel is one of GoAbroad.com's goals, and we are thrilled to partner with another leader in the field that shares this value."
In collaboration with GoAbroad.com, STA Travel will be an exclusive partner of the "GoAbroad and STA Roadshow" and of the GoAbroad Innovation Awards, which are presented during the GoAbroad Reception at the Annual NAFSA Conference. A private event, the Reception showcases the best in international education. Winners are announced for each category and attendees view the winning Innovative Student Video submission. This year's Innovation Awards will also introduce a new award category geared towards the mission and values of STA Travel.
As part of the The Roadshow, STA Travel will be represented alongside GoAbroad.com staff on the Roadshow Bus when visiting university campuses across North America, bringing resources directly to students. Alongside these initiatives, GoAbroad users will also be able to utilize a variety of STA Travel tools directly on GoAbroad.com.
"STA Travel is excited to expand our partnership with GoAbroad.com, as both companies are dedicated to providing easy and affordable access to international travel for students. The Roadshow presents an opportunity for us to reach these students in a way that is new and exciting. We look forward to this unique experience with GoAbroad.com and can't wait to hit the road," said Vanessa Goolsby, US Marketing Director for STA Travel.
To view more about STA Travel on GoAbroad.com, please visit the GoAbroad Travel Resources page.
About GoAbroad.com
GoAbroad.com has been the web's premier resource for meaningful international experiences and alternative travel opportunities for fifteen years, providing the most up-to-date and accurate information on programs available worldwide. From GoAbroad's GoMedia services, which offer a distinct range of internet marketing solutions for international educators, to the prestigious GoAbroad Innovation Awards, and the newest initiative - FundMyTravel - an online crowd funding site to help students raise money for meaningful travel experiences, the GoAbroad team is dedicated to providing the most comprehensive resources to the field of international education.
About STA Travel
STA Travel is the youth travel expert enabling students and young adults to explore the world by creating experiences filled with adventure, discovery and personal growth. We offer a unique range of products with exclusive student discounts on airfare, accommodations, tours, rail passes and more. Globally we are present in over 60 countries through a combination of our 240 retail stores or our franchise partners, sending more than 2 million travelers away each year.