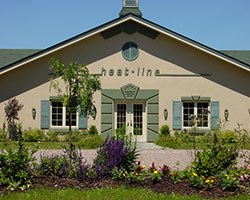 It seems the applications are almost endless. We are proud that Heat-Line is considered a leader in advanced freeze protection systems.
Carnarvon, Ontario (PRWEB) January 14, 2014
Many commercial trucks that operate in North America experience freezing problems during the winter, especially in the far north where temperatures can plummet and remain well below the freezing point for weeks. The issue is frozen diesel exhaust fluid lines. Throughout North America, diesel exhaust fluid (D.E.F.) is commonly used in large trucks to reduce emissions. The trouble is these lines are prone to freezing in cold weather. Kompensator heating cables, developed by Heat-Line (http://www.heatline.com), a Canadian company that specializes in state of the art freeze protection systems, presents a solution. Designed for a variety of applications such as off-grid and in the mining industry, Kompensator systems now have a new application; preventing diesel exhaust fluid freezing in trucks in North America.
Heat-Line's 12 and 24 volt conductive polymer Kompensator heating cables provide a quick and reliable solution to the problem of frozen D.E.F. lines. Even at temperatures of minus 40 degrees, Kompensator heating cables on fully insulated fluid hoses and pipes will prevent the lines from freezing. The Kompensator heaters come in various lengths and the systems are compatible with all alternator power supplies. The heating load for a 12 foot Kompensator system is approximately 60 watts which can draw as little as 5 amperes, and sometimes even less, making it economical to operate.
According to Heat-Line founder and CEO Lorne Heise, "Kompensator heating cable systems are reliable, easy to install and long lasting." "We developed these low voltage, self-regulating systems for freeze protection of water lines, fire engine valves, pumper truck valves and tails, and even hydraulic, oil and various other fluid lines. It seems the applications are almost endless. We are proud that Heat-Line is considered a leader in advanced freeze protection systems. We have been developing state of the art systems for more than 25 years," says Heise.
Contact Information:
Lorne Heise, CEO
Heat-Line Freeze Protect Systems
a division of Christopher MacLean Ltd.
1095 Green Lake Road
Carnarvon ON K0M 1J0
Local: 705-754-4545
Toll Free: 800-584-4944
http://www.heatline.com
About Heat-Line: Located in Haliburton, Ontario, Heat-Line is a Canadian company offering an extensive line of innovative and energy efficient freeze protection products for home, cottage, commercial industrial and agricultural applications. Heat-Line specializes in developing and manufacturing advanced water pipe freeze protection systems using self-regulating technology. Eliminate pipe and water line freezing with Heat-Line internal and external water line protection products and cable heat trace systems. To learn more about Kompensator, Frost-Line, Retro-Line, Paladin, and ArcticVent, CARAPACE®, and other quality Heat-Line products, visit http://www.heatline.com or call 1-800-584-4944.