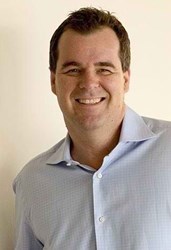 Creating flexible payment terms simply means giving buyers more flexibility on how they can purchase houses for sale.
(PRWEB) January 12, 2014
"2013 has been a tough year for first home buyers because of the continuous rise house prices. This trend, however, will continue on this year, but home buyers shouldn't worry too much since creative strategies can help them buy real estate whether the property market is down or not," commented Rick Otton, a mentor of many real estate experts in Australia.
Real estate analysts predict an increase of home values in 10 Melbourne suburbs namely: Thomastown, Epping, Coburg, Thornbury, Yaraville, Newport, Ringwood, Glen Waverley, Highett, and Frankston.
Houses in the said suburbs currently have an average median price of $388,000 and industry analysts believe that it will jump into the $500,000 to $700,000 price range this 2014, (News.com.au reported on 3 January 2014).
"Aside from that fact that low interest rates are pushing house prices to go up, the growing demand for houses in the area due to its distance to the CBD and other lifestyle amenities is also contributing to the steady growth of home values," said Mr. Otton in an interview for his Free Pack.
"Fortunately, home buyers don't have to spend thousands of dollars for a home deposit just to get the benefits of owning a home in these areas," he added.
Mr. Otton then shared that the secret to buying houses with little cash through making flexible payment terms.
"Creating flexible payment terms simply means giving buyers more flexibility on how they can purchase houses for sale. Unlike the traditional process, this creative strategy does not rely on big cash payments at the beginning and instead makes use of different modes of payment like sweat equity, old home loans, and even monthly rent," according to Mr. Otton.
"That is the reason why with the help if creative strategies, home buyers shouldn't worry if the suburb where they want to live in is within their reach based on how much of their cash is on hand," Mr. Otton shared.
Learn more about Rick Otton and his creative investment property tips at http://www.creativerealestate.com.au/freepack/.
About Rick Otton
For over 23 years, property millionaire Rick Otton has built an impressive real estate portfolio using innovative strategies that he has developed – strategies in which transactions are made without the need for traditional bank-type loans.
He constantly refines his techniques as he buys and sells properties through his We Buy Houses business which operates in Australia, New Zealand and the UK.
A gifted speaker and educator, Mr Otton conducts regular one-day free seminars across Australia, which build on the the concepts he shares in his 2012 book 'How To Buy A House For A Dollar', voted by Money Magazine and Dymocks Book stores as one of the Top 10 Most Popular Finance Titles for 2013.
He regularly records and publishes iTunes podcasts via his channel Creative Real Estate.
His innovative low-risk, high-reward approach to Australian real estate investing has been featured in a variety of television programs and magazines, including Today Tonight, Hot Property and Australian Property Investor.
To register for one of Mr Otton's free Australian one day seminars, visit ReadySetBoom.com.au or phone, in Australia, 1300 888 450.