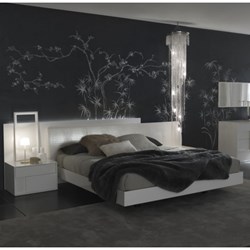 Modern Furniture Store Los Angeles
Los Angeles, CA (PRWEB) January 10, 2014
DA Stores' customers have come to rely on the vast contemporary furniture it offers, from eclectic and chic living room collections to the traditional bedroom furniture to the cutting edge leather sectional sofas. It makes sense, then, that it partners with one of the most recognized furniture manufacturers in the nation. "When we made this decision, it just really felt organic. There was really no hesitation because it shares the same commitment to customer satisfaction, affordability and quality," said a spokesperson for DA Stores. He goes on to say that it's already a well-established brand with a solid record in its mission and policies.
Established in 1994, Creative Furniture has remained true to its initial mission of providing the type of furniture ideal for any interior type. A great offering of accessories with a versatile showing of furnishing styles sets this company apart.
Customers now enjoy the option of functional, yet modern, choices the brand is known for. From the smallest details such as the silver plated frame that supports the safe rubber wheel design on its popular meal carts to the versatility it offers in its two types of finishes to the affordability of the functional, yet beautiful design, you can be sure this – and all of Creative Furniture offerings – deliver everything today's modern home furnishings customer is searching for. DA Stores ensures those great styles make it into the homes of consumers around the country.
DA Store proudly offers an array of lovely accent tables, beautiful and modern sectional sofas, contemporary dining collections and more from this well-respected furnishings company.
About DA Stores
Founded in 2006, DA Stores is one of the premiere modern furniture store Los Angeles is known for. With as strong a focus on customer satisfaction today as when it began, DA Stores enjoys a clientele around the world. It remains committed to ensuring every customer feels as though he has found the perfect choice for his style and needs; one that is affordable and timeless in its presentation.