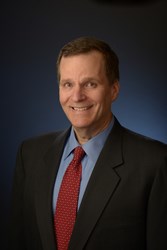 Asking the right questions may help avoid hiring the wrong medical malpractice lawyer for your case.
Baltimore, MD (PRWEB) January 15, 2014
MedicalMalpracticeLawyers.com warns that the hiring of a medical malpractice lawyer to investigate a possible medical malpractice claim is an extraordinarily important decision that will have a major effect on the financial and emotional lives of medical malpractice victims and their families. Choosing a medical malpractice lawyer that is not the right fit may cause further harms beyond those caused by the original medical negligence.
Most people who need to hire a medical malpractice lawyer have never had to do so in the past and have no idea how to proceed. Some people simply look in the local yellow pages, rely on a television commercial they have seen, or Google "medical malpractice lawyers" for lawyers in their U.S. state. The result may be helpful, meaningful, and satisfactory, or it may result in life-long regret because the wrong malpractice lawyer was hired who failed to adequately assist towards the successful resolution of a medical malpractice lawsuit.
What Questions Should You Ask A Medical Malpractice Lawyer Before You Hire The Lawyer For Your Claim?
1. One of the most important questions to ask a lawyer before hiring him/her concerns the lawyer's qualifications, experience, and success in handling prior medical malpractice cases. While there is no assurance that a medical malpractice lawyer who won a sizeable jury verdict in the recent past will be equally successful in representing you, a record of successfully resolving medical malpractice claims in your jurisdiction may be a significant indicator that the lawyer has the experience and knowledge to assist you with your claim.
2. Many people have difficulty in asking questions regarding monetary matters. That would be a mistake if you need to hire a medical malpractice lawyer. You should inquire regarding what expenses you may be responsible to pay or reimburse the lawyer in the event that the medical malpractice claim does not go forward or is otherwise unsuccessful (such as a defense verdict). It is also important to ask questions regarding whether the lawyer has the financial resources to handle your medical malpractice claim in the event it has to be tried (you should also inquire whether the lawyer will assist you if an appeal is necessary, who will be responsible to pay the expenses of the appeal, and who will be responsible for the expenses if the case has to be tried a second time after an appeal).
3. It is important to know the extent to which the medical malpractice lawyer you intend to hire will personally handle the matters related to your malpractice claim and the extent to which support staff (including other lawyers) will handle routine matters and/or the medical malpractice trial. Some lawyers who advertise that they are medical malpractice lawyers refer the medical malpractice cases that come into their office to outside attorneys from the start, while some other medical malpractice lawyers will refer cases to other attorneys if the claim appears to be headed to trial. You should inquire regarding these matters before you hire a medical malpractice attorney.
4. Ask the medical malpractice attorney during the initial meeting whether he/she has sufficient time to devote to your medical malpractice claim. If the lawyer is presently busy with too many other cases, or a very big case, he/she may not devote the appropriate time and attention to your case. It is better to know before you hire a medical malpractice attorney if he/she will answer your calls, respond to your messages in a timely fashion, and promptly meet with you when the need arises.
5. When you first telephone a medical malpractice lawyer, ask if he/she has a website and obtain the website's address. Carefully study the lawyer's entire website for helpful information regarding the lawyer, the law firm, and the lawyer's education, experience, reputation, and knowledge. Do a Google search of the lawyer's name and the law firm's name, which may provide some very helpful information, good or bad. Check with your state's lawyer disciplinary board regarding whether the lawyer is in good standing and whether the lawyer has had prior complaints against him/her.
There are many other questions that you should ask a medical malpractice lawyer before you hire him/her to represent you in a medical malpractice claim. If you ask the appropriate questions before you hire a medical malpractice lawyer, and if you do your due diligence in checking into the qualifications and experience of the medical malpractice lawyer you intend to hire, your efforts should help you avoid a bad experience, a bad lawyer, and a bad outcome.
Click here to read our daily blogs or to subscribe to our blog.
To visit our website, click here.
Follow us on Facebook, Twitter, Google+, and LinkedIn.
MedicalMalpracticeLawyers.com is the premier free website connecting victims of medical malpractice throughout the United States with medical malpractice lawyers in their state who may assist them with their claims.
MedicalMalpracticeLawyers.com's blog provides useful and timely information regarding medical malpractice issues and other interesting and relevant information on a daily basis, having published more than 1,000 daily consecutive blogs.