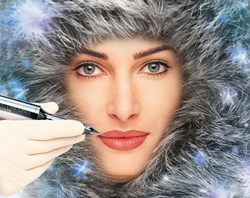 Time is Saved by already having a Perfectly applied Makeup Look!
Beverly Hills, CA (PRWEB) January 30, 2014
This year, everyone is making resolutions. Lose weight, save money, look better, eat healthier, spend more time with friends an family. Long-Time-Liner USA Inc. has the BEST solution for that resolution.
Long lasting Conture Makeup enhances the wearers natural beauty. Time is saved each morning by already having a perfectly applied makeup look.
The easiest resolution to keep, because it keeps itself. Naturally beautiful, all day and all night.
Visit Long-Time-Liner USA Inc. in Beverly Hills California for more information about services offered.
Long-Time-Liner® is located in Beverly Hills California, at the heart of the beauty and luxury product center. There have been many beautiful and satisfied customers from all age groups, nationalities and personal style. Semi-Permanent Conture® Make-up can make a significant improvement to anyone's beauty. Contact the salon for more information and to book a consultation.