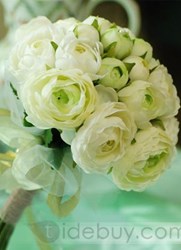 HK, China (PRWEB) January 17, 2014
This is, beyond any reasonable doubt, a big discount because it means that customers will buy the selected products at only 20% of the current prices. The promotion, dubbed "Leading 2014 Fashion", will run for 5 consecutive days. That is, from 17/01/2014 to 21/01/2014.
Tidebuy International is expecting to win over millions of online shoppers through this promotion. As a result, they have put measures in place to ensure that the shipping of the items will be safe and efficient. Mostly, tidebuy.com uses DHL and EMS to do its shipping.
In addition, the shipping of products is tracked from Tidebuy International's head offices in Hong Kong. This is done to make sure that the goods reach the customers promptly and in good conditions.
In announcing the "Leading 2014 Fashion" promotion, Tidebuy confirmed that it will only discount a number of its items, which includes wedding apparel, clothing, bags and shoes.
The buying process is a simple one. It only requires the client to place an order on the preferred item and make the indicated payments. Once the processing of the order is done, the item will be shipped to the client's doorsteps.
On the other hand, clients who buy products from Tidebuy are fully protected by its money back guarantee policy. This is a policy that is used to allow customers to launch any dispute should they feel that the kind or quality of the shipped item is not exactly what they wanted or bought.
Tidebuy International accepts payments through various major platforms which include PayPal, Western Union, Bank Transfers and MasterCard.