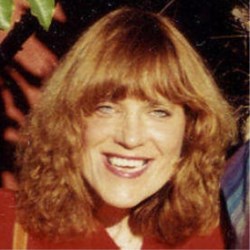 Helicopter parents are just as damaging to their children's developmental process as are neglectful parents.
San Diego, California (PRWEB) January 10, 2014
As teenagers, many children begin to drift away from their parents, a part of their normal psychosocial development process that can be difficult for moms and dads. Parents often wonder if they're giving children enough freedom or if they're being too strict. They struggle to maintain boundaries that are appropriate for development but not overly restrictive or stifling.
Dr . Joanne J Wendt, a licensed clinical psychologist specializing in marriage and family therapy, has encountered this dilemma with many families and is releasing these tips to help parents keep a distance that's appropriate for their teenager's development.
1. Don't force family togetherness. Parents who become overprotective, ask too many questions, or interrogate teens may jeopardize communication with their children. Teens then become irritated, ignore their parents, or disregard their parents' wishes.
2. Stay connected with teens to provide support and guidance. A teenager will continue to experience developmental and social challenges while maturing to adulthood. By maintaining trust and open communication, parents can help teenagers become emotionally healthy, responsible, independent individuals.
3. Maintain appropriate boundaries. Parents sometimes try to become a child's friend or "buddy" in order to stay close to their children or to avoid conflict. Dr. Wendt states, "Teens need parents to guide and hold them to a standard of appropriate behavior. If a parent becomes a 'buddy' to the teen, the parent will likely lose parental authority over the teen, causing the teen to feel he/she doesn't have to listen to the parent." Parents should, however, be a child's "friend" on social media sites such as Facebook and check those sites occasionally to make sure the child is behaving responsibly.
4. Avoid excessive calling or texting. This can irritate a teenager and cause him or her to ignore messages. Dr. Wendt states, "'Helicopter parents are just as damaging to their children's developmental process as are neglectful parents."
5. Allow more freedom as teens demonstrate they are trustworthy. Although parents should always know where their teens are, who they are with, and when they'll be home, parents should also be willing to trust their kids when they demonstrate responsible behavior.
A parent can connect with a teen by asking about his or her day, then offering support when necessary. Parents should reserve judgment and be able to listen to teens without insisting on fixing their problems. The best approach when confronting teenagers is for parents to emphasize their feelings, when they feel sad, mad, or afraid, and to avoid yelling or lecturing. Additional resources for parenting teens can be found on Dr. Wendt's website.
About Joanne J. Wendt, Ph.D.
Dr. Wendt is a Clinical Psychologist who for 27 years has been helping individuals, couples, and families find peace and harmony in a respectful and caring atmosphere. She specializes in relationship issues, depression, and anxiety. Dr. Wendt's goal is to help her clients discover the strength within them to achieve their highest possible potential. Her approach to the therapeutic setting is one of optimism and great respect for an individual's readiness to meet difficult challenges and gain a greater understanding of who he/she aspires to be. Visit her online at http://drjoannewendt.com/.