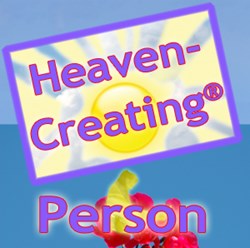 (PRWEB) January 10, 2014
David Adelson is the techno preneur behind the technology that helps generate tranquility in times of despair. He has mastered this capability by spending more than 40 years studying consciousness and the Unified Field theory. The result is a range of Heaven-Creating® products that help people create a heaven-like atmosphere on earth itself. These systems have the capability to dispel negative energy effectively – whether it's on TV, Radio, at home, the office, the mall or homeless shelters.
Currently, David is a running a crowdfunding campaign on Indiegogo to seek funds that will help him create a Heaven Machine for the Los Angeles area. He has already created this machine for several other regions across USA and met with favorable success. A video on the machine can be viewed here: crowdfunding campaign.
The Heaven Machine generates completely silent energies of all good — happiness, love, clear thinking, harmony, peace and joy. At the same time, it negates and dissolves stress, tension and negativity. It is an amazing piece of technology unlike any other kind. Each machine is custom made. Because of the influence of these powerful frequencies, stress and tension disappear. David has chosen Los Angeles as the perfect place to deploy his next Heaven Machine because of the rising levels of stress, noise, pollution and distraction.
Each Heaven Machine features 7 levels that range from Personal to Country-Wide. The more funding David gains from this campaign, the more powerful the machine will be. Heaven Machines offer rich and positive outcomes such as the following: reduced crime rates, more pleasant weather, enhanced traffic experiences, better health happiness and improved quality of life for residents.
Here is a testimonial from a Massachusetts resident who actually used the Heaven Machine:
"When I was coming home, I could feel within miles of where I live, all of a sudden a softness and an unboundedness. And I knew it was due to the system because I had never felt that before coming and going on that street. And it just continues, so it seems the influence--just having started the system--the influence could be felt for what must have been a six-mile radius."
Although Heaven Machines are based on the concepts of physics, it also has a divine touch to it. David has always felt that the concept for the Heaven Machine was revealed to him in an out-of-world manner. Like Einstein and other great scientists, David claims his understanding increased his appreciation for Nature's intelligence. The system can last for years, creating and radiating Heavenly energies to people around.
Animal lovers will be glad to know that this system has a positive impact on pets as well. What's best is that these machines have set the tone for positive outcomes at places where stress plays a major role.
With the funding received from this campaign, David will build the most powerful Heaven Machine possible for Los Angeles. He will then place the system under the control of a designated volunteer who will maintain the system for optimum running.
Those willing to pledge $5 will get a high-quality Heaven-Creating® logo that can be imprinted on t-shirts. And those willing to pledge between $50 and $1000 will get a range of Heaven-Creating® CDs/DVDs that will uplift their moods, wherever they are.
Visit David's Indiegogo page to make his initiative a success!
Contact
To contact David Adelson for an interview or to learn more about his Heaven-Creating® products, use any of the following contact methods:
email: david(at)Heaven-Creating(dot)com
Facebook: HeavenCreating
Twitter: HeavenCreating
Google+ HeavenCreating
Phone: 213-505-2947