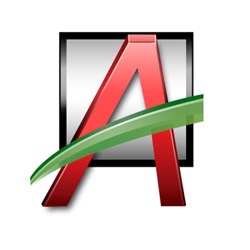 [T]he cloud untethers people from their desks so the risks of data breaches actually increase at the fringes of [a] centralized [data security] framework as employees access and work with the data.
Las Vegas, NV (PRWEB) January 16, 2014
Many enterprises partially use the cloud to power their operations. A smaller but growing number of companies fully rely on the cloud, many of them having launched with a cloud-centric business model from the onset. This model requires accessing data in secure off-location servers; however, this also makes a company more prone to data security risks stemming from endpoint device losses and thefts.
Many are turning to AlertBoot, a web-based provider of mobile device management (MDM) and managed full disk encryption (FDE) services, to secure their endpoint devices because it offers a familiar cloud-based installation and deployment setup that is in line with cloud business operations, leading to an impressive 500% YOY growth that is accelerating.
"When it comes to data, the cloud allows one to put all of his eggs in a basket and really watch that basket. Focused IT personnel versed in security and data centralization increases security levels in appreciable and significant ways," said Tim Maliyil, founder and CEO of AlertBoot. "The irony, however, is that the cloud untethers people from their desks so the risks of data breaches actually increase at the fringes of that centralized framework as employees access and work with the data."
Leveraging the cloud helps companies in innumerable ways:

Companies are given flexibility in their organizational structure.
Cash flow is freed up to pursue high-ROI projects.
Employees are freed from space and time constraints.
The key to all this workplace flexibility lies in devices – such as laptop computers, smart phones, and tablet computers – that connect employees to the cloud and other resources found on the web. This flexibility comes with its dangers, however: it has become increasingly important to ensure that devices are protected from potential data breaches as digital tools become ever more powerful even as they become lighter and thinner, and more prone to misplacement.
A big part of preventing data breaches centers on procedures and methods regarding missing or stolen devices.
Sensitive data is often found on laptops, smartphones, and tablets; because many cloud-based companies allow work from anywhere, the odds of a device being lost are much higher than when a person strictly works from the office. While remote locking and data wiping tools can help, these take a backseat to device encryption, which ensures that sensitive data remains inaccessible by unauthorized people from the moment devices are stolen.
An unexpected obstacle awaits many cloud-based companies looking for an FDE solution: the clashing of business models. Traditional FDE requires the setup and management of central servers for deployment, installation, and reporting.
The hardware, software, and manpower required for such a setup is largely outsourced, and many companies that are fueled by the cloud generally are not in a situation where they can or want to do it themselves. Others just want a solution that is similar and familiar to the cloud-based model they're already using.
The AlertBoot security solution is ideal in this situation because both MDM and FDE are provisioned from the cloud. A security service like AlertBoot provides the following benefits:
One console. Our web-based console can be accessed from any internet-connected device for running security audit reports or managing devices, both laptops and smart devices, 24/7.
Low cost. There are no hidden or additional costs like the purchase of server hardware.
On-demand licenses. Encryption licenses are not bought in standard blocks, eliminating shelved licenses.
Automatic key backup. AlertBoot automatically backs up any encryption keys used to secure devices. If something goes awry, a user will always be able to find the correct key.
Password policy. End user password complexity can be controlled and enforced.
These are but a small list of advantages stemming from the AlertBoot security model. To learn more, visit http://www.alertboot.com or email us at sales(at)alertboot(dot)com.
About AlertBoot
AlertBoot Data Security offers a cloud-based data and mobile device security service for companies of any size who want a scalable and easy-to-deploy solution. Centrally managed through a secure web based console, AlertBoot offers mobile device management, mobile antivirus, remote wipe and lock, device auditing, USB drive and hard disk encryption managed services.
Headquartered in Las Vegas, AlertBoot is trusted by thousands of companies worldwide as part of their bring your own device (BYOD) and mobile information management (MIM) strategy.
For more information on AlertBoot Mobile Security solutions, please visit http://www.alertboot.com/.
Contact Information
Media Contact:
Sang Lee
VP Communications
+1 702-659-8890 x3734