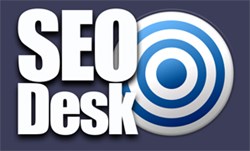 (PRWEB UK) 21 January 2014
Belgravia Rooms, a London budget hotel located in the upmarket area of Belgravia, is pleased to announce that they have created a business partnership with SEODesk. This collaboration will see the search engine optimisation experts take control of the hotel's online content and promotion. With the hotel looking to increase their online presence in 2014 and expand awareness of their services to guest from the UK, Europe and around the world, the partnership provides the opportunity to increase awareness of the affordable and convenient nature of the accommodation.
Given that Belgravia Rooms is located within easy walking distance of Chelsea, Westminster, Victoria Station and Buckingham Palace makes it an ideal destination for holidaymakers wanting to make the most of London. While this location is considered to be the chic centre of the city, it is not commonly considered being an area that is open to travellers on a budget. This is where Belgravia Rooms believes that they can offer a value for money service that provides a competitively priced service for all guests.
The hotel has a wide range of rooms on offer in the centre of London, with the options ranging from studios and single rooms all the way through to 6 bed hotel rooms. The hotel provides Wi-Fi in all rooms, and there is free internet available at the reception area. The reception area is manned 24 hours a day and the team are always available to provide advice or guidance to any tourist looking to make the most of their stay. The level of services provided by the hotel on Ebury Street far outstrips the level of service expected from a budget hotel. With the convenient location of the hotel to consider, there is a risk that Belgravia rooms may be overlooked when it comes to choosing from the best hotels Victoria has to offer.
This is why the hotel decided to look for a search engine optimisation firm that would help them to be found by travellers looking for affordable high quality London hotels. Belgravia Rooms ranks highly amongst all of the hotels Westminster has to offer, and at a much lower price. Given the track record that SEODesk has for placing businesses onto the first page of Google for relevant keyword terms, Belgravia Rooms have every in the website company delivering excellent results that will help spread the word about the value and quality of service on offer for travellers and tourists in London.
Belgravia Rooms is committed to offering a high quality hotel service in the heart of London's tourist district for a budget price. The hotel offers a wide range of rooms, a lot of services and 24 hour reception assistance for all of their clients. With the hotel being within easy walking distance of so many of the most famous tourist attractions in London, this is the ideal place for any London tourist or traveller to stay.